Well, that was exciting!
I felt inspired to write yesterday's post, and I am amazed at the response it received. It is one of my most-viewed posts, right up there with the Catholic Calendar posts, my review of the Harry Potter and the Deathly Hallows movie (which needs a postscript, because I found Teddy Lupin), and even that Friday Five where I posted the sweet fan art of Princess Jasmine and Rajah and my post with Hey Girl Catholic Ryan Gosling.
I thought it might catch some attention. I wanted it to, which is why I posted it on Facebook. I almost never link my blog posts there. So many people from my real life don't even know that I blog, let alone that I've been doing so for twelve years.
I'm so glad I did it, though. It came from the heart, and it inspired some great interactions with my friends. Even my uncle liked it!
I also wrote that post because I miss the days when I would just post about what was going on in my life and what I was thinking. They weren't always well-crafted essays, and they weren't just link-ups ("memes" back in the days before easy image macros like the ones with Mr. Gosling). They were just about me, straight from me, as unedited as it gets from a grammar lover.
Thank you to everyone who read that post. Extra thanks to everyone who commented on it (online or in person). I hope to provide more of the same authentically Lindsay voice in the future.
Happy reading!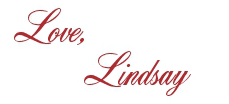 I bet you'll love these posts, too!