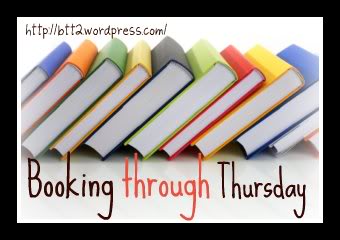 [Reading] broadens my horizons and makes me look at ideas and people and life in general in new and interesting ways. Isn't that what reading and art in general is supposed to do? How do you feel about this? Do you agree?
Before I decided that I wanted to enter my particular grad school program, I started down the path toward becoming a teacher. I took classes in English teaching during my last two years of undergrad. In one of them, we had an actual in-service teacher as a guest speaker. He said something I've never forgotten and have since adopted as my personal motto.
We study literature because it teaches us what it means to be human.
So no, I don't think we read to "broaden our horizons," especially because that is often code for "change our minds to agree with the horizon-broadener's opinions." If you're trying to persuade someone, just admit it. If you're trying to push an agenda, you're welcome to do so, but don't try to mask it as "being exposed to new ideas." You don't just want exposure; you want change. You want conversion.
I've done that myself. I'm Catholic. We evangelize. Some. More than we used to, anyway.
That's not what I think books are supposed to do, though. We only get one life per person. It can change dramatically, but it's still the same one. Literature bridges the gap. It takes us to an imagined past or a terrifying future. It hits close to home and reveals worlds we never knew.
Can a book change the way you see the world? Absolutely. Should it change you? Maybe.
What do you think?