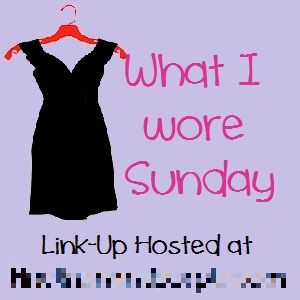 One of these days. One of these days, I will have a solid enough grip on my life to stop doing WIWS two-fers.
Today is not that day, though, so here are two weeks' worth of Sunday style.
Last week, it was crazy windy, so it was sort of cold but not extremely. (Keep in mind that I live in Austin, where "extremely cold" is anything below 50.) I had to attend my now-former-roomate's bridal shower in the early afternoon, then go straight from that Austin suburb to church. I also had to be at church early so I could lector.
It was a fail of a day. Not only was I late to the shower, but I didn't leave it quite early enough, so when I ran into traffic due to an accident on the interstate, I knew it was all over. I tried to send a message through my friends that I was late (so they would know I wasn't coming to lector). I'm not sure if it got there on time, but I didn't even get there on time.
At least I looked good when I was late to Mass?
The dress is from the Ann Taylor Loft outlet, because I am always on a budget. I originally wore it for the Year of Many Weddings (for #2). There was never a good occasion to re-wear it until the shower. I added the black sweater to make it more winter/spring/Texas March appropriate.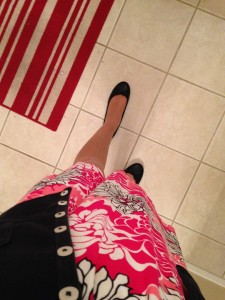 The sweater is the same black one from Old Navy that I wear all the time on weekdays. The shoes are also from Old Navy, from that spectacular sale. They need breaking in, but they'll be a fine replacement for my other, well-loved black ballet flats. The old ones were only $4. The new ones were $9. Shopping win!
Even though I was late to Mass, I had pre-read the readings while my hair air-dried earlier, so I wasn't totally lost. I made it during the Psalm and quickly found a seat before the second reading. And then I went to confession last night, so it evens out!
This week was much better. I got all my errands done yesterday, so I was free to prepare for Mass at my usual pace (which is sometimes one notch below breakneck anyway, le sigh).
I lucked out with today's ridiculous cold. It was in the low 80's during the week, but when I left dinner tonight, it was 47. Forty degrees in a matter of days! The poor bluebonnets are going to freeze. I fell behind on my hosiery hand-washing, so I had only brown tights for today. That turned out to be perfect.
The top is from Old Navy, and I scored it on clearance on a weeknight. The lighter stripes are actually cream-colored, so it paired well with my old corduroy skirt, also from Old Navy.
The necklace is from Target. It's one of my favorite purchases, hands down. It was super inexpensive, and I wear it with so many basic tops like this one. It's just the thing to add a bit of pop, and I loved coordinating it with my pearl studs from high school graduation.
My parish insisted that this week's Lenten symbol was fire. Our guest priest called it "light," but then he lit a bunch of random candles. I was super confused, because I broke down and paraphrased that whole gospel this morning. Today's theme was absolutely not light. It was water, clearly. There's no fire at a well. At noon. In the desert. Light is next week, for the gospel of the man born blind.
Guest Priest did make an excellent point about the Samaritan woman's "missionary discipleship," though. That's an easy part to miss, although someone I follow on Twitter (can't remember who!) caught it: the woman leaves behind her water vessel to go tell everyone that she has found the Messiah. And everybody comes to check it out. As hot as it was, and as ashamed as she was to be at the well with other women, and as confusing as it was to have a Jewish man speaking with any woman—especially a Samaritan—she took off running to bring others to Jesus.
I have joy, but I need to share it more. How about you?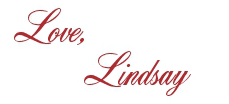 I bet you'll love these posts, too!