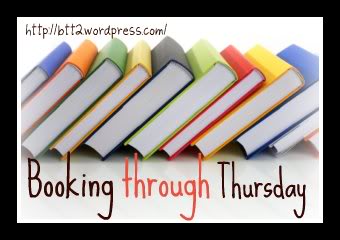 I have been reading a lot of blogs this week. I just haven't been writing nearly as many. Or any. So I will fix that now.
Why do you read fiction?
I touched on this some in my last BTT, where I wrote (and, I hope, reiterated; that can't have been the first time I blogged about that!) that I believe we study literature because it teaches us what it means to be human.
That's not the same as the reason I read, though. I don't just read for study. I am overjoyed that the days of required reading for classes is long behind me. (I am less joyful about how long ago those days keep getting.)
I've been a reader as long as I've known how. My mother claims that I taught myself how to read. She says that she would read books to me and show me the pages, as many parents do. On my own, I would look at the pictures and retell the story from memory or make up my own story. One day, she overhead me "retelling" a story only to realize that I was actually reading the words on the page.
That is probably not true, but it speaks to my early and lifelong hunger for reading. Even these days, when I read many more blogs and online articles than physical books (or even e-books), I love to read. I was that kid in school who finished her work early and pulled out a book. Thank goodness for teachers who understand how okay and important that was!
Reading is the best way to increase your vocabulary. You encounter words in their natural habitat, you see how they are used, and you understand them from context. Flash cards can only go so far.
Reading opens up new worlds. Two words: Harry. Potter.
Reading shares experiences. I have never brought a patched-together cadaver to life, and the book won't tell me exactly how, but Frankenstein sure shared the repercussions of that experience! I've never had to go into the Federal Witness Protection Program, but How NOT to Spend Your Senior Year was a lighthearted look at what happens to real people all the time. I've never been a teenage boy, but I read a fair amount of books (and spent my share of hours in the classroom and youth ministry) to get a glimpse into that world. How else could I get that depth of experience except through fiction?
I don't just read for the benefits, though. I read because I can't not read. It's like breathing. Even when my brain is getting fuzzy and my eyes are burning, I can push through and keep going. I don't want to miss the moment.
Why do you read? For more responses, visit Booking Through Thursday.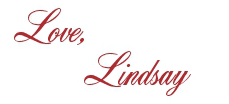 I bet you'll love these posts, too!