Ten days ago, I got my reminder email for my grandfather's birthday. That would usually have been a great help, because I could have added "Card for Granddaddy" to my shopping list on my iPhone, swung by Target between loads of laundry or before a round of cleaning, and had the card in the mail with plenty of time to spare.
That would have been great. Except that he died last June.
His birthday was today, April 1. My mom always said that made him the world's biggest fool. She was joking, of course, not just because, well, clearly she was, but because my grandfather was no fool. He knew how to get a deal, whether it was for a generator, an in-home water cooler, or cartons of cigarettes.
It was the cigarettes that killed him. School was very good at telling us the messages they wanted us to hear and no more, so I always imagined lifelong smokers either getting lung cancer or beating it entirely. He got colon cancer, which is also a common result of smoking, and it spread quickly and ended his life. I found out he had cancer right after his birthday last year. Two months later, I was a lector at his funeral.
In high school, for our health class unit on smoking, I interviewed him about his experience. He started smoking as a teenager, because he "thought he was grown." His mother never smoked; she died of cancer. His father smoked all his life; he lived to be 89. Granddaddy would never have stood for it if any of us took up smoking, but he himself couldn't stop. And he didn't.
I miss him. I miss the way he always told me to be safe, and that he loved me. I'll miss him on my wedding day, a day he'll never get to see. I'll miss the way he loved my long hair.
I'll never miss missing him.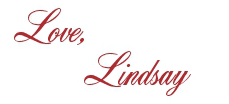 I bet you'll love these posts, too!