I managed to go the entire month of May without a 7QT, but I have remained just popular enough that I have some things to report, so I guess that evens out.
Furthermore, I want to toss a quick throwback to "The Busy Trap." I read it (eventually…because I was busy…see what I did there?), and I've taken it to heart. We only get one life, and for the most part, we can choose how we spend it. Our choices determine much of how we live.
Over the past few months in particular, I have made a conscious effort not to say or even to think that I'm "busy." I think, "That is not how I have chosen to spend my time," or "I would rather do this other thing." It's having a slow but significant effect on how I see things like snoozing on my alarm, sitting in front of the computer for hours, or hanging out after events to socialize with friends.
Are you conscious of how you're spending your time, or do you just always seem busy?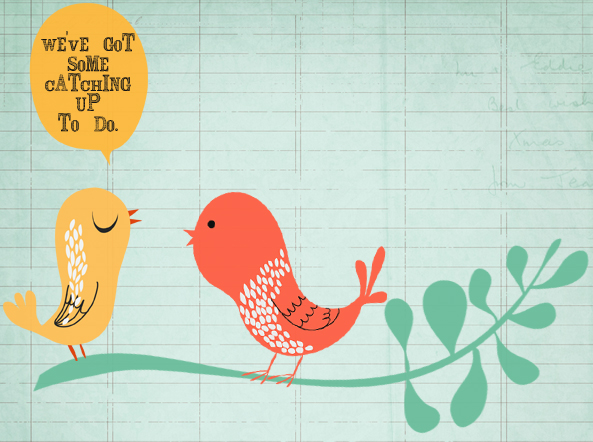 It feels like I've done a million things these last few weeks. Slow down, life! I'll try to recap.
I had my hair done last week. I needed it re-straightened before the wedding tomorrow, so I wanted to get in ASAP to get it back to (straighter) normal before the actual day. That meant taking the first appointment I could get, which was on a weeknight, right after I called.
That was my first mistake. What part of my brain thought it would be a good idea to take my hungry self to a salon for an appointment that always take at least an hour and a half?
My original stylist was with another customer when I arrived about an hour before the posted closing time. I'd made my appointment directly with her, so I was okay with that at first. I was less okay when I had to wait thirty minutes before I could get in her chair. I mentioned that my scalp has been dry lately due to the change in the weather (in the winter, it was dry skin), but she didn't seem to be doing anything differently. Another mistake.
When I was ready for the blow-dry I needed but have yet to actually get at this salon, my stylist passed me off to another, who stuck me under the drying hood. At this point, I was just too tired, too hungry, too blind (because I can't wear my glasses when they're working on my hair), and too eager to just get the whole thing over with to argue. So I let my hair be styled in a totally new way for drying and sat under the hood to read blogs on my phone.
I got a lot of blog reading done while I was there. That might be the one plus. My roots are straight, too, so that's good.
I knew I was in trouble when the dryer turned off, my second stylist declared my hair to still be wet, and I went back for round two with the hood. That much heat can't be good for an unusually dry scalp! No one was listening to me. I wasn't even listening to myself.
When I finally made it out of the salon three and a half hours later, tired, hungry, and with a hairstyle that was not what I wanted, I had resolved not to go back there again. I'm pretty sure I won't. My old stylist moved to Houston, but after that experience, I'm pretty sure the day trip just to get my hair done will be worth the time and drive. It's only four times a year.
Maybe there's a hair horror story club I can join now.
I'm still mortified about almost running into a candle while carrying the Book of the Gospels two Sundays ago. I checked last Sunday, and the candles were, in fact, much closer to the altar. That's where they belonged the whole time! I knew it wasn't just me! I feel vindicated.
I also feel nervous about what might surprise me next time.
A friend of mine lives in Hutto, and he recently acquired his very own concrete household hippo. This is apparently a thing that you do it Hutto. He threw a party to celebrate the unveiling—it's pretty cute—and tried to pose with it Heisman-style. Even foot-long concrete hippos are heavy, though.
I saw As You Like It last week at Zilker. Austin Shakespeare performs a free show in Zilker Park every year, and I always go. It rained on Thursday and Friday (a rarity for Austin), so I couldn't gather any friends to go with me, but it was good to spend some time outside.
I've never seen that play performed before. I loved it! The language was rather saucier than some of the other comedies. I'm an expert, but I found it quite easy to understand. Towards the beginning, when the lead woman and her cousin are discussing her new crush, the women played so convincingly that I thought they'd sneaked in a microphone when my roommates and I talk about boys. I was a little embarrassed to have such deeply treasured secrets of femininity on display for all to see.
The show was played straight, with Renaissance costumes, which is unusual for Zilker Shakespeare. There's usually a twist: Gigdet Love's Labours Lost, Bollywood Twelfth Night, and Carnivale The Winter's Tale since I've been here. I missed the twists, but I loved the live musicians and the natural feel of the setting and costumes. It felt like Shakespeare ought to.
I was astonished when intermission came, and then again at the curtain call. I couldn't believe the play had gone by so quickly just when I was having so much fun watching! I hope Oklahoma in July and August is even half as good.
I don't usually like shopping, but I had to this week. I am in a wedding tomorrow, so I needed a dress. I am a big fan of reworking and rewearing outfits, but I have worn everything to death already. I resolved to stick to my new philosophy of buying something that can be remixed…but I still needed a dress immediately.
I started at Charming Charlie. I've never been to that store before, but my mom gave me a cute cat watch for Christmas from there, so I decided to give it a try. Oh, man. If I were a little more flush and had a little more time, I could have spent all my money there. I went in for a dress, and I didn't like the one I tried on, but I did get a cute clutch. I don't have a real special occasion purse, so that felt like a reasonable purchase. In an ideal world, I could have dropped a ton on reasonably-priced accessories. How have I not known about that store before?
Also of note was the fantastic manager. She greeted me when I walked in (which was easy since the store was dead on Tuesday night) and even though she was insisting that I leave my wet umbrella by the door, she made it sound like a request. She showed me a few dresses and encouraged me not to buy one unless I was really happy with it. I pointed out my long legs problem and she genuinely suggested The Limited. I was so delighted that I decided to make a purchase (the clutch) even though I could have skipped it.
The Limited was also awesome, although they were steaming racks and dressing mannequins, so I didn't quite feel free to browse. I wasn't there to browse, though, and the staff there helped me find the dress I ultimately purchased. It was the right color (red), the right fit (which was shocking), and the right price (after the 40% discount put it within my budget).
If all shopping trips could be like that, I think I would like it more.
I get to be in a wedding tomorrow! I am the first lector. I was invited to lector in another friend's wedding—the first I was ever asked to be in in my whole life—but I couldn't go. It was right at the beginning of grad school, and I was too hesitant to spend the money to fly home and miss class. Missing that wedding is one of my biggest regrets, but the bride knows how much I love her.
Now I just have to make it through my reading without tripping (verbally or physically), giggling, or crying. Easy peasy, right?
For more Quick Takes, visit Conversion Diary!