It has taken me so long to write this post that I am finishing it in time to post in a typical time frame. I think most of the other 7QT participants write their posts on Thursdays and schedule (or draft them) for Fridays. I've always written them on Friday… or Saturday… or Monday. Am I turning over a new leaf? Time will tell.
Delays have their perks, though, such as when I discovered the Minimalist Fashion series at Fine Linen and Purple. That Carolynne has exactly the right idea! I made a commitment to get rid of clothes on a regular basis a long time ago, and I feel much more free and better-dressed. Do check out the series.
I have one tip beyond Carolynne's, though. If you're unsure about an item, give yourself some time to consider it. If it's an item you're thinking of purging, put it in a section of your closet or home that is accessible but not easily so. (Mine is just the closet shelf, out of sight.) If you want it enough to get it within about a month, you can have it back. If you don't, donate or sell it.
If you're unsure about whether you should buy something, take advantage of the store's return policy (if you have room in your clothes budget). I just returned a skirt to Old Navy on Saturday that I bought in March. They have a 90-day return policy, and I had never worn it (adorable, but too small), so back to the store it went and back went the money in my budget. Win!
I met some incredible people in campus ministry back when I was a student. Two weeks ago, two of them were ordained into the priesthood for the Dominican Order, and in three more weeks, two more will be ordained for the Archdiocese of Washington! It's a little trippy to think that men I knew as ordinary laypeople now carry out the ministry of Jesus on Earth. Calling a friend "father" just seems so odd, but it's so right.
Fr. Peter Martyr (whom I first knew as Patrick) gave an interview for Catholic News Service that was nicely incorporated into this video. My other friend, Fr. Leo, is the tall blonde guy. (Can I call a priest "guy"?)
Right before Memorial Day, I was checking my financial records when I realized I was facing a scary situation. Money has been tight for me since before I quit my old job. I had a brief reprieve when I got a raise right after Christmas (and gift cards for Christmas), but I haven't made any significant improvements. Glancing at my bank account balance, my list of bills, and the calendar, I realized that if my first-of-the-month bills were automatically withdrawn before my end-of-the-month paycheck was directly deposited, I would probably overdraft.
That scared me straight. So now I have a budget.
The program I've adopted is literally called You Need a Budget (YNAB). I think I've heard of it before, but a ringing endorsement on the FOCUS blog reminded me. I started the 34-day free trial, took a couple of free live webinars, and put the system into practice.
I'm sold. I tried to budget in college, but I got so frustrated with my Excel spreadsheet that I gave up and have just watched my account balances since then. That's not a budget. I need a budget. It's too soon to tell how much of an effect YNAB will have, but I feel positive about it.
The bittersweet irony is that I love the method and I can see that it will be useful, but my budget is telling me that maybe I can't afford to pay for the budget software right now. So cruel! I'm holding out hope that I will come across a sale before my trial ends. (They do incredible deals throughout the year, but I missed the last one.) Is that something I can pray for?
Last Saturday, I had a subset of friends from my young adult group over for dinner. It was delightful. I made my signature dish (I call it Pasta Lindsay), and we sat and talked for several hours over some of the best carrot cake I've ever tasted.
When I was in grad school, my roommates and I ate dinner together, gathered around the table for a home-cooked meal, at least five nights a week. That was much higher than the norm, but it was so important to us that we made time for it in our crazy lives. Experiencing that made me realize how much I miss those days with my family and how much I want to prioritize that in my future family.
That dinner with friends was an incredible experience of community. There was so much grace floating around. I'm committed to keeping that spirit alive. Who wants to come over for dinner? ;)
The wedding that I was preparing for in my last 7QT was lovely. I managed to say "Hark, my lover, here he comes!" without laughing or crying, so it was basically downhill from there, at least for me. My other roommate (the one not getting married) sang like an angel, the bridal party took photos against the city skyline, and we danced the night away.
I even managed to defuse an awkward conversation along the lines of whether a previously-and-still married couple was expecting a baby. And a few weeks later, that turned out to be true! Everyone wins!
If 2013 was the Year of Many Weddings, I think I'm looking at 2014 as the Year of Many Babies. I should have seen that one coming.
It's almost the weekend! I thought it would never get here. It is also almost Pentecost, which I adore because of my sweet relationship with the Holy Spirit. He even called me to lector the first reading. I wasn't in the original schedule, which is randomized. A friend needed a sub. I waited a few days to see if I was really called to do that particular reading, and it appears that I am.
God is so good. I hope your week(end) is equally good.
For more Quick Takes, visit Conversion Diary!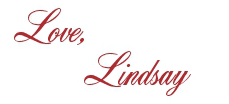 I bet you'll love these posts, too!