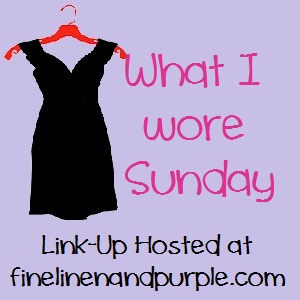 Guys! I took my photos before church this week! I don't think I have ever actually managed such a feat. Even though I slept in just like I do every Sunday and spent some time calling my father and my grandfather, I had just the right amount of time before Mass to take my photos. You can even see the sun shining through the kitchen window in my full-length! Happy times.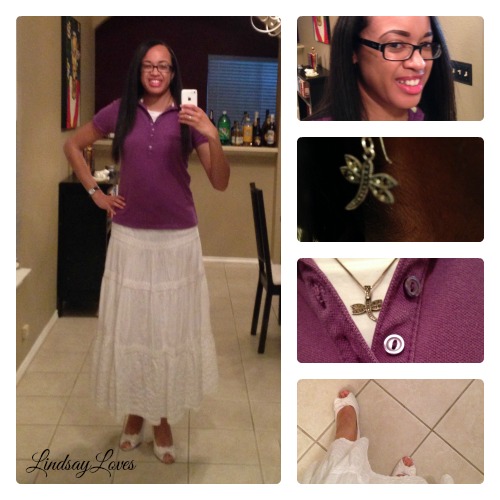 Polo shirt: Old Navy
Skirt: Old Navy
Shoes: Payless
Jewelry: gift
Today felt like a white skirt sort of day. White is the liturgical color for Trinity Sunday, but that's not as easy or fun to wear as my red from last week. Purple is my favorite color and a flattering one for me, although this polo is so old that it's starting to fade.
I went through a polo shirt phase back in undergrad. It was not a good phase. In grad school, I realized that I don't look as polished in polo shirts as I thought. No one looks polished in a polo shirt. The best you can hope for is tidy. My experiment with boat necks has been going quite well, but I still have all these polos that I have to work with. I have enough skirts; my next big style push is going to be for versatile tops. And maybe pants. I usually wear pants, just not to church on Sundays.
I did not hear any good Trinitarian songs today, but that was okay because I did "Sing Praise To Our Creator" with Morning Prayer today, and I fudged yesterday a little to do "Come Thou, Almighty King." My liturgical heart was satisfied. Fr. Helps Out Sometimes gave a solid homily with dedicated time for each member of the Trinity. I had trouble paying attention, but I was just having an off day. (Remind of that when, God willing, I have toddlers to wrangle.)
His primary image stuck with me, though. It was this one, although he only described it: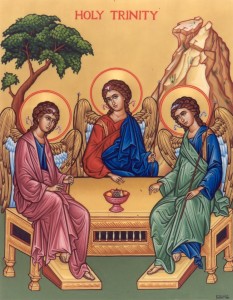 I have seen it before, and I knew it is an icon of the Trinity depicted as angels around a table, but it had never occurred to me to ponder why they are gathered around a table. Fr. Helps Out described the gathering as a dinner table. There is one space left empty, the space that is in the viewer's position. The angels, the Trinity, are inviting us to join them at this heavenly banquet.
I don't know how typical that is for an interpretation of that icon, but I liked it.
Check out other Mass fashion and reflections at What I Wore Sunday.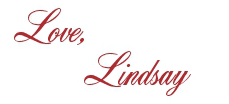 I bet you'll love these posts, too!