Once again, I begin with the funniest thing I saw on Buzzfeed this week.
I listen to a lot of radio-friendly (if not entirely morally sound) music, and I like Shakespeare, so this made me laugh so hard. It is also a reminder that Snapchats can be saved. And then shared. And then cause the hilarity of thousands of Buzzfeed readers. I don't use Snapchat, but that's a good PSA anyway.
Also, pun-not-intended snaps to Buzzfeed for linking back to what appears to be the original tumblr user to receive (or send) that snap. It's a win for giving proper credit, even on the Internet.
In case you thought that was my only morally gray choice this week (although I use the term "morally gray" very loosely), as I mentioned in last week's 7QT, I skipped Bible study for happy hour. Not only was it the parish young adult group happy hour, but I am in charge of that event, so I had to go. We even had a new member to meet this time. He is fresh out of college, which made the rest of us feel like dinosaurs, but our chosen restaurant had delicious food and excellent service, so I call that a win.
We'll see if my skipping-Bible-study-for-happy-hour adventure turns out as well next month.
I am settling into my new job and my new desk. I have slowly been organizing supplies, developing workflow systems, and bringing in personal touches. I'm still a little rough around the edges in terms of following all the procedures (nothing scandalous in this take, though!), and I haven't sat down with my new supervisor yet, but things seem to still be going well.
Overall, I am much happier about meeting new people than I have been for the last year (because I can say what I do with pride), and that is grace in itself.
Last Saturday, two more of my friends were ordained priests, this time for my home diocese, the Archdiocese of Washington (D.C.) I was sad to not be able to attend, but I am overjoyed that they are now priests of Jesus Christ. They are great men, and the Church is richer for having them.
A little more on those men, whom I knew better than my other two college friends who were ordained Dominican priests last month.
Fr. Tim Daniel was not at the Catholic Student Center when I first sought refuge there on my journey back to the Church. He was in Japan. When he returned, though, he co-led my small group on my first-ever peer retreat. He continued as the co-leader of my first-ever Bible study the next semester. My college roommate, Maura, was also in that Bible study. We had some interesting conversations working our way through the Gospel of Luke, including whether Jesus ever went on a date (we decided not).
Tim had a slightly longer than usual journey toward the priesthood, but I always knew he would do exactly what God wanted of him. And now he has.
Fr. Chris Seith first appeared in my life as the younger brother of a Catholic Student Center friend of mine, his only sister, Kaitlyn. He quickly became a popular CSC-er in his own right. I served as leaders with him on two retreats, and I saw him star in the youth musical Honk! as Ugly (the ugly duckling). He was fantastic at both.
The thing about Fr. Chris that stands out most, though, is a comment he made during my first winter home while I was in grad school. I was struggling significantly, perhaps more than all first-year teachers do, and I told him how the one bright spot in my life was my community of roommates. I said, "I'm still trying to figure out why God sent me to Alabama." He said, "Maybe God sent you there to learn how to live in community." It blew me away. It was exactly what I needed to hear, and he was exactly right. That one comment still encourages me to this day.
If only I could figure out why God sent me to Texas.
I hosted a game night last weekend that was not as well-attended as I'd hoped but still a lot of fun. Some of my friends like to play "tabletop games," which are just too nerdy for me. I'm not into Settlers of Catan; I'm not into Dominion; I'm not into Risk. I do love Uno and Taboo, though, both of which we played. I managed to win three hands of Uno very quickly, which is a testament to my parents' love of the game. If only I could bowl like that!
The fourth hand of Uno took so long that the people waiting to join rapidly became bored, so we switched to a brand-new, updated version of Taboo. I must have gotten used to the late-90's edition, because I have never played one that had Twitter among the clues to guess and "muffin top" as a taboo word for "love handles." We played boys versus girls, and the girls owned it. All was well.
Until next week!
For more Quick Takes, visit Conversion Diary!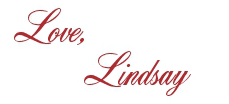 I bet you'll love these posts, too!