I love sisters. I have one actual, biological sister, and I love her. I also have an ever-growing number of female friends who have entered consecrated religious life, though, and I love them, too. For the record, I also love my friends who have become priests. I tend to hang out with people who follow Jesus pretty seriously, sometimes even into vows with him and his Church.
One of my nun friends, Sr. Dede (who I knew first as a nun, but who became a friend) said once, in a reflection on her vocation, that she sought to "be the stained glass window through which the light of Christ may shine." I took that to heart, and I offer that phrase in my prayers to this day. It is in that spirit of shining with the light of Christ that I approached Light of Love, a hour-long film by Imagine Sisters. The organization is dedicated to making Jesus loved "by introducing the world to religious sisters in love with Christ through media." In the film, I got a lamp-lit view of what it means to follow Christ with your whole heart and your whole life. Sisters are a great example of how to love Jesus.

Read the rest of my review at Austin Catholic New Media.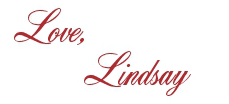 I bet you'll love these posts, too!