It was my birthday on Saturday! I slept in, had my favorite breakfast (a bagel and orange juice), did not clean the house, painted my toenails, and made cupcakes to share with my trivia team. I got a special birthday shout-out at trivia and they played "Africa" even though I did not request it. It was a pretty good run.
The official party is on Saturday. There is much to do before then, but I think it'll be a great night, too.
As I posted on Facebook, I have mixed feelings about the ALS Ice Bucket Challenge.
It is awesome that awareness is being raised for ALS research and treatment. It's a disease that doesn't get nearly as much attention as others (say, for example, that one with all the pink stuff). I usually have a big problem with the concept of "raising awareness." Those walks and races with pink-shirted participants are not "raising awareness" for breast cancer. There once was a time when women would rather die quietly than admit they had breast cancer. That is not true anymore. People are fully aware of breast cancer. Awareness has been raised, and that is fantastic. You can raise money, you can volunteer time, you can offer treatment to women (and men) who can't afford it. Those are all noble causes. "Raising awareness" is not among them, so snaps to the Ice Bucket Challenge for actually raising awareness.
But if I hear one more person say "dump a bucket of ice water over your head or donate to ALS research," I might scream. "And" is the word you're looking for, not "or." There's no consensus on the dollar amount: I heard $100, I heard $25, and I heard no specific dollar amount. Several of the videos don't mention any amount that will be donated. If the message that has gone viral is that dumping a bucket of ice water over your head is the way to get out of donating, then that's ridiculous. I hope everyone I've seen posting those videos has donated, too, but there's no video of that part. (Well, Charlie Sheen did. If he has become my standard, the world is now a very strange place.)
There's also the concern that the ALS Foundation supports embryonic stem cell research, which has cured nothing. Adult stem cell research has been curing dozens of diseases for a decade.
The best response I've seen is a post by the wife of a man who actually has ALS. All of her suggested challenges (except maybe 5, 6, and 8) sound doable, video-recorable, and awful. When I see those on YouTube, I will feel better about this whole thing.
My friend and accidental office neighbor Michael Raia wrote a lovely post for his company blog about Catholic church architecture. He does a great job of describing the situation, from the importance of architecture that is beautiful and thereby leads us to think of the source of all beauty (i.e. God) to the challenge of balancing the vertical and horizontal dimensions of worship. It's the kind of writing that sets itself up well for Part II. He's laid out the problems. Now we need a solution.
I am not currently dating anyone but I would like to be. And I do call it "dating." I like the idea of not dating the way most of the world does, but I feel as though the evangelical version of courtship is very different than anything I would suggest Catholics do or actually do myself.
I came across "Why Courtship Is Fundamentally Flawed" on Facebook a few weeks ago. My friend Marie posted it as an article that made her think about what she wants for her children in the future. I thought about using it for my Austin CNM column, but I try not to get too personal there, so I decided against it.
That original post and the follow-up Q&A still have me thinking, though. A model of courtship where parents are in charge of their adult children really does sound foolish. Why is it that none of these articles are ever written by Catholics?
Then there is this post from Verily about transforming the dating scene by returning to person-to-person introductions. The author suggests that married couples introduce single friends to one another by hosting gatherings in their home. Well, that would be great, except that many of my married friends have moved on, many to having kids! When there are children underfoot, it becomes much more difficult to have adults-only time, let alone host it (at least as far as I understand). I feel bad about bothering my married friends to find a man for me. They're so busy already. They're moving on into their lives as married people and parents, and I am so happy for them, but there's clearly no room left for me.
For the last two weeks, I continued doing my regular job as well as filling in for our accounts payable admin. He was in Alaska on vacation. He couldn't have known that, on the very first day of my fill-in, we would suddenly have two staff members leave the company, and I would be simultaneously be slammed with work for two of my three main projects. It was the perfect storm.
From this experience, I learned that (a) I have demonstrated how capable I am to all my coworkers, (b) although I can basically do accounting, I definitely dislike it, and (c) that particular admin can never leave for that long again.
My idea for being a better (read: more frequent) blogger is to flesh out some of these quick takes into posts of their own. This is a blog about my life, so why do I always feel like I must have something profound to say before I can post? So that's my goal: more posts, shorter posts, better posts.
Don't worry, I'll make it into a SMART goal later.
For more Quick Takes, visit Conversion Diary!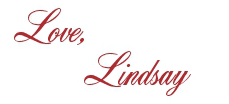 I bet you'll love these posts, too!