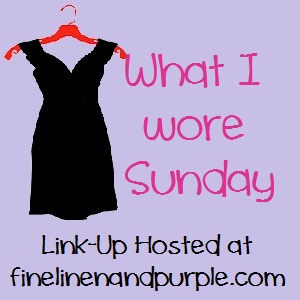 I have been waiting all summer to wear this dress, guys! I bought it last winter to potentially wear to my company party or my church group Christmas party, but it didn't work for either of those. I finally wore it only to realize that it was just a teensy bit too short for my long legs. After one round with full-length tights, I declared it a wash until I could find some suitable leggings.
It took me until this week to find those leggings. I do most of my clothes shopping at Target and Old Navy, and both of those stores seemed to only have packaged leggings. That wasn't going to work because, the last time I tried some on, they were too tight and awkwardly short. I have that problem with pants and pant-like items; since my legs are so long, regular lengths are just short enough to make me look like I'm a teenager having a growth spurt. So I needed them to be deliberately cropped and sold on a hanger so I could try them on.
Thanks to the Cartwheel app and an after-work trip to Target, I fixed this dress! I know Cartwheel plus my Target credit card means they're tracking everything I buy. I am not rich or paranoid enough to care.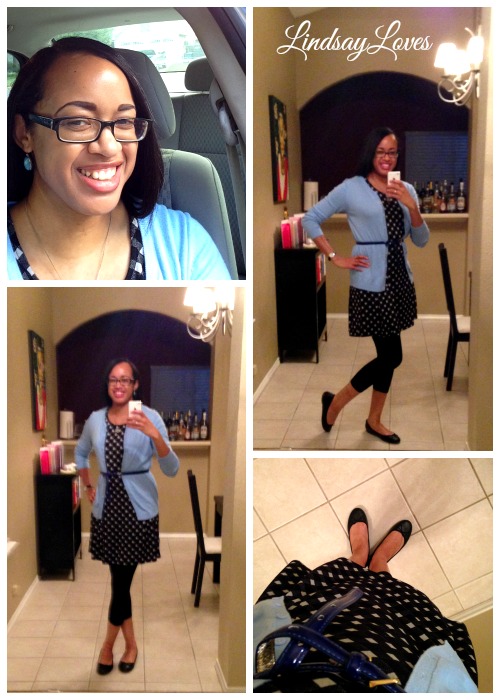 Dress: Xhilaration (Target)
Cardigan: Old Navy
Belt: Target
Leggings: Target
Shoes: Old Navy
Earrings: Charming Charlie
I got home during golden hour, so here's a car selfie to go with my blurry full-lengths.
This outfit is a combination of many looks. I almost never wear this sweater to church, but I wear it to work all the time. Well, I wear it when it's cool enough. I was a little warm today, but this dress doesn't have sleeves, so it was going to get at least a bolero jacket regardless. I have been expanding my collection of colorful skinny belts, and those are the same earrings I wore a few weeks ago with one of my birthday statement necklaces. And I wear those shoes all the time.
I lectored today, so I chose this outfit partly as a means of fashion evangelization. You can look stylish and modest at the same time! Is it terrible that I'm really looking forward to my next opportunity to wear it?
We had Fr. Associate Pastor again tonight. I don't think I'm getting a very good impression of our new pastor because I never see him: I don't get to figure him out, and I feel kind of abandoned. More than twice in ten weeks would be nice. Anyway, Fr. Pastor mentioned in his homily that we teach the Sign of the Cross to children as their first prayer, we begin our Christian lives being signed by the cross at our baptism, and we are marked with the cross as we are prepared for burial. The cross permeates our whole lives, and for Christians, it is a sign of life, not death. That stuck with me, and only partially because I want to have children to teach to sign themselves someday.
Back to green vestments until All Souls Day (which is on a Sunday this year, too—hooray!)
What did you wear this Sunday? Check out other Sunday styles at Fine Linen and Purple.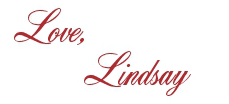 I bet you'll love these posts, too!