This post is not on Friday in the slightest, but it is going up today, thereby raising my NaBloPoMo streak to two days! I'm still optimistic about my plan to do 30 posts in 30 days. There's still time to join in by the end of tomorrow!
Since this is the beginning of a new month, Pope Francis has offered a new set of intentions for the month. This month's universal intention is "that all who suffer loneliness may experience the closeness of God and the support of others." Man, can I relate to that! As I've written about in my posts for the Not Alone Series and other posts, I would like to be married, but I'm not. I don't want to hear any platitudes or complaints from lonely married people. I just want my feelings to be acknowledged, and I feel like the Apostleship of Prayer and Pope Francis just did. And that is grace.
You may not have known that the pope has intentions for each month. One is a universal intention and one is focused on evangelization. Both are promoted (and perhaps composed for the pope's approval) by the Apostleship of Prayer, a lay organization dedicated specifically to praying for the pope's intentions. The most common way to do so is through a daily offering.
I've been praying a Morning Offering every day since college, especially when I prayed with my students at the beginning of each school day during my second year of teaching. I don't remember exactly how I wound up at the Apostleship of Prayer page, but I was inspired to officially register as a member. I was in a commitment-making mood. Swing by and see if dedicating your day in this way is right for you.
The pope's evangelization intention ("that young seminarians and religious may have wise and well-formed mentors") fits nicely with National Vocation Awareness Week. It's usually in January (around the Baptism of the Lord), but it was moved as of this year. This is the narrower version of vocation, meaning priests and religious. Honestly, I'm pretty glad that marriage isn't lumped in with the other permanent vocations for once, and since I don't think single life is a vocation, I'm especially glad not to see that.
At the core, though, I'm glad to have seen at least a little publicity for vocations, particularly as we enter a season where being single is especially difficult. (Winter is full of couple-y and family holidays.) The shuffle of All Saints Day and then All Souls Day on a Sunday crammed in so many things to pray about that I barely even heard about faithful citizenship or vocations. I suppose it's a blessing that there are so many causes deserving of our prayers.
Turning to other areas of inspiration, I recently finished reading Jamie Todd Rubin's Going Paperless Series. It was definitely enlightening and made me think deeply about how I manage all the paper that comes into my life—or rather, how I don't manage it.
Like Jamie, I dislike tags. I use them on Twitter and Instagram only because they're native to those platforms. I never use them on Facebook. That's easy because I rarely post photos there, and I think check-in tags are creepy. (If you want to know where I am, ask!) You'll notice that I don't have a tag cloud on this blog; that is intentional. As Jamie explains, search functionality is much better than tag organization. I just search for things in my personal and work email and even on this blog. It saves me the time of tagging everything, and it works well.
I don't think I'm quite ready to go paperless, though. I don't use Evernote, I don't have unlimited data or the cash for a premium Evernote account, and I don't have a scanner. My personal laptop is slowly decaying, so that is my biggest computing priority. I got a lot out of the Going Paperless posts, though. Jamie says he uses Evernote to "remember everything," so I wondered how frequently during his day he actually stops to enter things. As it turns out, it's not much. It's probably the same amount of time I spend recounting the events of my life here on my blog. Similarly, I wondered what it was like being paperless around paper-full people, and he covered that with a solid dash of humor. The organization tips alone made the (finite) series worth the read.
I was only able to read Going Paperless thanks to Pocket. I'd heard of Pocket back when it was called Read It Later, but I didn't start using it until several weeks ago. Now that I've been dipping in frequently, I don't know how I lived without it.
One of my favorite things about Pocket is that it catches links without exposing me to too many others. I still collect a lot of internal links, but I don't wander down as many rabbit holes as I used to. I just right-click to send to Pocket (or use my one-click browser plugin), and move on. I can even go straight to the page in Pocket if I just wanted to clear up some crazy formatting (I'm looking at you, black background with white text bloggers).
It took a while to settle on a workflow to get through all the articles, though. I started by deleting everything I'd already read except the gems and the useful ones. The gems got starred as favorites, and the useful ones got archived. Then I downloaded the app to my iPhone and, by looking at the feature requests, realized it could quickly eat up a lot of space on my phone if I didn't delete as I read. I have been giving it a try, and it actually takes up less space than Instagram. Once a month, when I do my computer cleaning, I will also clear out unstarred archived Pocket articles. I still need a solution for keeping articles I want to have forever, though. Saving print-friendly PDFs seems so retro.
The takeaway is that I am still keeping up with my reading and powering through the articles I want to read. Hooray!
I had a plan to post twice today to catch up for NaBloPoMo, but then I spent a solid chunk of time watching videos from Theology of Dance instead. It meshes well with my recent dive into dance lessons. This one sums up the message nicely, I think. Enjoy!
For more Quick Takes, visit Conversion Diary!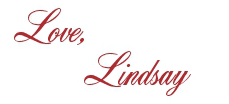 I bet you'll love these posts, too!