I have been on a quest to make better use of my Saturdays, so this is the first time I have sat down at the computer for anything besides Hulu. So far, I managed to drop off my library books, go grocery shopping, cut my nails, and get most of my laundry done, so I'm going to call that a win.
I promise to stop talking about Pocket every week. Eventually. This week is a compliment, though, instead of a complaint. I use Feedly to keep track of the many, many blogs I follow (98 at the moment, although not all of them are actively publishing). Not all of them publish full-text feeds, though. Some might not be able to control whether they do or not (Super Swell Times, I'm looking at you), but I'm pretty sure others are trying to drive up page views (like the CatholicMatch Institute.
Pocket conquers both of those. When I add an item to Pocket, it pulls in the full text from the link. It's not 100% accurate; it doesn't always pick up footnotes, and it sometimes ends before the end of the post. It saves me from needing to go all the way to the main blog, though, which is ideal because I am sometimes doing my reading on my work computer. I know they could track everything and possibly already are, but I like to live in my bubble where I'm not that interesting anyway.
I'm sure you heard about Google and Facebook offering to freeze female employees' eggs for free. Were you horrified, too, at the implications? Don't let having a baby get in the way of working for us just as hard as ever! Freeze your eggs! We'll pay for it! No guarantees that it will work, though. Ugh.
We're unfortunately living in an age where what used to be a slippery slope argument is just news. The Onion took the egg-freezing offer to its extreme conclusion (possible objectionable content in other articles there). But how long will it be before that isn't so ridiculous?
I had my last salsa lesson on Sunday, so it's back to coming straight home from church. I'm hoping that this means I will get more items crossed off my to-do list, but I make no promises there. I'm going to miss it, though. I had so much fun! The group has plans to go out social dancing in the future, but nothing has been decided yet. It was nice to not feel awkward about being single for a little while, to be in a place where coming alone was actually a benefit and not mildly pathetic. That was a good feeling.
I bought my plane ticket home for Christmas. It was much less expensive than last year's last-minute ticket. I had saved so aggressively, though, that I am sitting on top of a huge pile of cash (in the bank; please don't try to show up at my house and rob me) even after making that purchase.
I can pay for Christmas in cash this year. The plane ticket, gifts, and cards. I skipped cards last year for the first time since middle school. My financial life has turned around so much, and it is all thanks to YNAB [referral link]. More on that on Monday.
Coming up this week, I have a mall shopping trip with Pure Fashion, an in-person meeting with the Austin CNM team, a Friday evening wedding, and my next hair appointment. It will be a much busier week but hopefully not a less productive one.
Here's a TED educational video of the science behind zombies. Even if you're sick of the zombie fad, this is pretty cool. Enjoy! Learn something!
For more Quick Takes, visit Conversion Diary!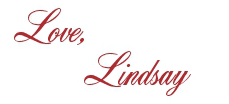 I bet you'll love these posts, too!