That title might be a bit of an exaggeration, but I am pretty delighted. I realized late last night (after I posted my Quick Takes) that I'd forgotten to include this one, so I think it deserves its own post.
My father retired from the Air Force when I was in college. He was a dental technician. As is usually the case, since military retirements usually come well before standard retirement age, he sought out a second career. Due to his background looking at tiny objects in X-rays and diagnosing problems based on those weird pictures, he found a new home with the TSA at Reagan National Airport doing security screening.
Yep, my dad was one of those people holding you up in the security line. He doesn't enjoy frustrating passengers, though, and he has some great stories about what passengers have done that frustrates his work.
These days, he has a higher-level job escorting VIPs. Most of the people he sees are Congressional representatives and senators. They tend to be running late for flights and insist that the plane wait. He met Ted Kennedy once, and he told him about me. I was underwhelmed. When he met Cardinal McCarrick, though, I was super excited. Priorities.
I didn't know he did anything quite as special as the work he does escorting wounded veterans, though. My mom sent me a link to that article on Friday. I was stunned, and I am so proud. It's just an online article, and it's really more about the program than it is about him, but I couldn't be happier. He was portrayed so well.
I shared the link with my colleagues, and my old supervisor was so delighted that she posted it on our company news bulletin board. He's not pictured, though; I don't know that guy in the photo at the top. This is him, at his retirement ceremony:
If I have ever made my parents as proud of me as I am of him, I've done well.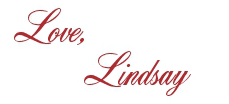 I bet you'll love these posts, too!