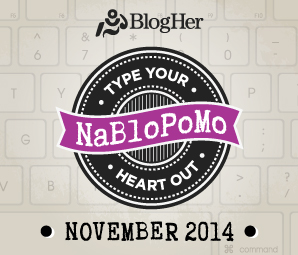 Well, NaBloPoMo is almost over. I think I did pretty well with my modified goal, but trying not to fail brings you this third post today(-ish, since it's after midnight). You're welcome.
My second post today was critical, though. I've always gotten a ridiculous amount of traffic to my Catholic Calendar posts. Since Wunderlist has helped me stay on top of long-term to-do items, I realized that today was the perfect day to post it. People are focused on year-end holidays now, and I imagine calendars are already available in stores. The least I can do is a little data dump to aid the Catholic masses.
I used a different set of instructions for this year's post. If you try it and it doesn't work, please let me know: in the comments, using the contact form, or via Twitter. Thanks, and enjoy!
My Thanksgiving was uneventful, as my Not Alone Series Thanksgiving post indicated. I ate some turkey chili I'd made the night before because it felt un-American to not eat turkey at all on Thanksgiving Day. Then, I went off to work at the UT vs. TCU game. I spent most of the day on my feet and kind of cold (due to the required attire), but I had some good conversations and made some extra money.
I've been on the lookout for good side hustles since I started my financial revolution. I think it was a wise way to spend the day if not the warmest (relationally or environmentally!)
I went to a delightful wedding last weekend. It was my first Friday evening wedding, although I was in one on a Sunday morning, so I've done non-Saturdays before.
My original plan was to leave work early so I could change clothes and beat traffic. I don't have many meetings for my job, but I had one scheduled midday, so I couldn't take the whole day off. The day before, though, when I went to confirm the meeting with the organizer, I discovered that I had somehow fabricated the whole thing! I'm so glad I thought to double-check. My supervisor kindly let me take the rest of Friday off.
That turned out to be a double blessing, because the weather was awful. It was another of those rare rainy days in Austin, and I was grateful to not have to drive across town to work and then back for the wedding. I even managed not to let my surprise free time get away from me, and I arrived on time for Mass.
The wedding was beautiful. The couple nailed their memorized vows. That's a plus for using the standard Catholic vows: they're so short that they're easy to memorize. The reception was forest-themed and held in a venue with actual trees inside it (all the time, not just for the wedding). The food was honestly delicious. I don't usually eat meat on Fridays, so I substituted another penance earlier and was free to indulge. A friend of mine pointed out that drinking wine freely at a wedding is very Scriptural. That fit my sentiments and behavior. I danced basically the whole time. I didn't even feel as glum about being single as usual. It was a great night!
Kudos to Verily magazine for responding to the "Computer Engineer" Barbie by pointing out that whether girls can work in STEM fields is missing the question. Perhaps that was a terrible book, but if we don't let women actually pursue any occupation they want, we're still holding them/us back. I won't be able to call myself a feminist until choosing to stay home and care for children full-time is just as empowering and acceptable as working outside the home. You can feel forced into full-time childcare, but you can feel forced into the workplace, too.
If you're into novenas, tomorrow (Saturday) is the day to begin your Immaculate Conception novena. I especially like this one because nine days corresponds nicely with nine months of pregnancy.
If you'd like a reminder, Pray More Novenas was inspired by this novena. Their version isn't the one I usually pray, but in this case, which prayer you offer is less important than offering any prayer at all.
I got involved in an unexpectedly long discussion with a reader of my Austin CNM post this week. (At least I think he read it; he might have just read the title in the automatic tweet!) It made me realize, primarily, that Twitter is not a good venue for the kind of discussions I like to have. It's too dependent on immediate responses, as though I don't have a life beyond screens. The messages have to be so short that you can never quite get your point across. It's too far removed from the original material.
I like Twitter, but blog comment areas are still my favorite. I've been blogging since before blog posts had comment sections or even titles, so I'll stick with my old-school ways, thanks.
For more Quick Takes, visit Conversion Diary!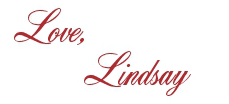 I bet you'll love these posts, too!