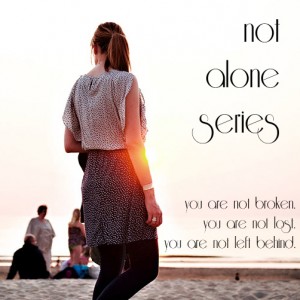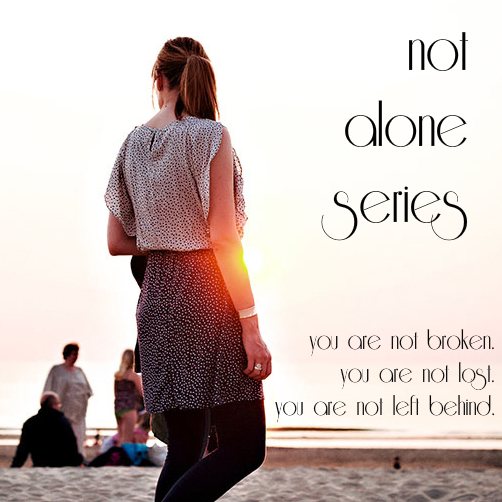 How do you prepare your heart, home, etc. for the coming of the Lord? Are there specific recipes or traditions you partake in? Share with us how you are making way for our newborn King!
I am 100% with Jen in her frustration about early Christmas preparations. On November 12, I saw a minivan with a real Christmas tree strapped to the top. November 12! My family has always been a fake tree family (and a fake plant overall family), so I don't know if you can even keep a tree alive that long. That just seems foolish. I want to enjoy my Advent!
The tough part about trying to enjoy Advent is that it makes me seem (and feel, to be honest) like a Grinch. I saw this meme on Facebook around the same time I saw that poor live tree, and I laughed, but I didn't share it. I'm trying to be charitable. Even if it's making a general point I can get behind, it's mean-spirited.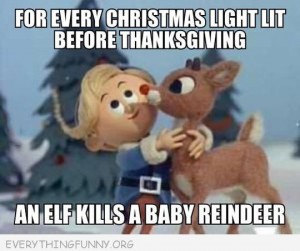 There is much I support about early Christmas activities. A spirit of giving and peace is fantastic for the secular and religious alike. I'm in favor of shopping anytime you feel like it. Buy Christmas gifts in March if that works for your budget! Plenty of "Christmas music" is actually about Thanksgiving (Jingle Bells), winter (Sleigh Ride), or preparing for Christmas (O Come, O Come, Emmanuel), so crank it up! I keep three playlists for this time of year for that very reason, and they have some of my favorite contemporary songs, period:
I even have a couple of New Year's Eve/Day songs that are not Auld Lang Syne.
The parts I don't like are twofold: one, there's no room for Advent; and two, people are done with Christmas when the Christmas season starts. Those are both big problems.
So I celebrate Advent. I have a few key traditions.
I've had an Advent wreath every year since my sophomore year of college. I used to make it out of construction paper since the dorms didn't allow candles, but I graduated to real candles eventually.
During Lent, I read a book of daily reflections by Henri Nouwen. During Advent, I read one by the members of the Congregation of Holy Cross (who run Notre Dame, which is where I went to grad school). I keep it in the bathroom cabinet to read while I brush my teeth in the morning. I brush my teeth every day, so it's an unmissable reminder.
I have a mini Nativity scene now (a gift from my mom last Christmas), but it's just the Holy Family, and it's all one piece. I can't take Baby Jesus out until Christmas Eve, so the whole thing stays away until then.
I don't do St. Nicholas shoe presents, but I got one once from one of my previous roommates. It was pretty delightful! I'm not a Christmas lights person for lack of cash, time, and the desire to be outside.
My Christmas tree is a source of great (self-generated) frustration. I always go back to Maryland to visit my family, so I am never home for the end of Advent, Christmas Eve, and the beginning of the Christmas season. (I almost never get to light the fourth candle on my Advent wreath because of this, which is part of the reason I use such inexpensive candles. It would be so frustrating to buy in sets of four and only ever light three.) My family isn't religious, so all their decorations go up on the day after Thanksgiving, in typical American fashion. I try to be a little more conservative (i.e. religious) with my tree so as not to crush out Advent. This year's plan is to put up the bare tree on the Second Sunday of Advent, decorate it on Gaudete Sunday, and leave it up through Epiphany.
Gaudete Sunday is the hinge of that plan. It's roughly halfway through Advent, so I will have given the season a fighting chance, and it's a day of rejoicing, so decorating seems appropriate. "Joy" is my one-word reason for being Catholic, so decorating the tree that day contributes to my attempt to maintain a single identity.
And my tree is so cute! It's a two-foot tabletop tree, so it isn't much, but I love it and want to enjoy it. (See? Joy!) Maybe when I have someone to share my life with, I'll put it (or a larger one) up right away and create a Jesse tree. I can't quite muster that effort for just myself.
My real problem is not failing to celebrate Advent, though, it's failing to celebrate all of Christmas! Is it just me or are there not many ways to observe the liturgical Christmas season? My reflection book goes through Epiphany, so I keep reading it. The octave day of Christmas is a holy day of obligation, but that's its own celebration, so it doesn't really feel like still celebrating Christmas. Epiphany is beautiful in its own right.
Any suggestions? How do you keep all twelve days of Christmas going?
---
Thanks to Jen and Morgan for hosting! Check out other responses on their blogs.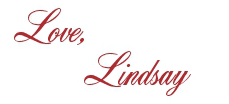 I bet you'll love these posts, too!