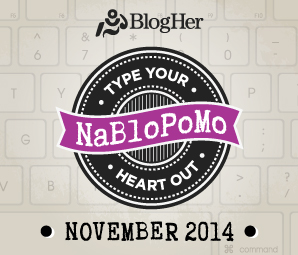 That's a wrap!
Way back in October, I decided to participate in NaBloPoMo, National Blog Posting Month. I didn't manage to get started until November 3, though, so I modified my goal from "post every day of November" to "post 30 times in 30 days." I suppose I could have made it 31 posts in 31 days, but that doesn't fit as nicely with the official November timeframe.
It was so hard. I knew it would be challenging, but I was not expecting it to be that difficult.
I learned a lot about how I like to blog. I have ideas for one-off posts, but I actually didn't use them over the last 30 days. I had already started my Pope Francis series, so that just needed to be continued. I have touched on YNAB before, but I've never done a whole post about it. The joy the Pope Francis series brings me convinced me to start the YNAB series, and both of those have given me substantial material for future posts.
To keep things somewhat easy, the bulk of my posts were the same kind that usually dominate my blog: memes and link-ups. I've been blogging since 2002. Back in the day, the blog features that are called "link-ups" today were called "memes," and the things we know as "memes" (Philosoraptor, Y U No?, Story Time Jesus, etc.) weren't really around. I do so many link-ups that it was natural to just commit to participating every week. What I Wore Sunday and 7 Quick Takes don't have prompts, so I could post them on my own. The Not Alone Series has prompts, but those are published in advance. It was only Booking Through Thursday that ever gave me problems. I enjoy doing link-ups, and I love the increased traffic I get. They keep me focused but let me speak my mind. Perfect.
Speaking of traffic, mine skyrocketed! My blog received 1,728 views in the month of November. That is the most ever since I started using my built-in stats tracker in May of 2011. My traffic more than doubled (a 130% increase) in 2 months. That wasn't just NaBloPoMo traffic; October saw a 60% increase from September.
In just four days of December, I have over 250 views. I'm on track to top 10,000 total views this year, which is over twice as many as either of the past two years.
Total page views, however, don't account for the people who visited once, went on a tear, and never came back. I've been working hard this year to post frequently and encourage people to comment. By the end of November, I was on track to more than double my average views per day from last year to this year.
My stats viewer had to readjust its scale based on the month of November alone. It was off the charts. I am pleasantly shocked.
In the end, NaBloPoMo was absolutely worth it. I wrote like crazy, saw my traffic explode, and gained more confidence in myself and in my blog. On to December!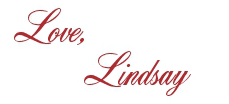 I bet you'll love these posts, too!