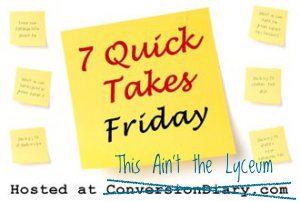 It's only been a few days since my last 7QT, so forgive me if I don't have much to report.
I've made my annual trip home for Christmas. Just when On Demand cable got me hooked, we lost power for about two hours this afternoon. It was almost a disaster except that the gas-powered fireplace still worked, we had battery-powered lights, and it was only a few hours. Huddled under a big blanket, I prayed a couple of rosaries I missed during the week, which kept me from being forced to converse with my family, like cavemen. (Just kidding. My dad would have just napped even if we had power. My sister was on her phone, and everyone else was out of the house.)
Now that the cable is back, we'll be okay.
When I first started using Pocket, I did a ton of reading online about best practices for using it (most of which I read using Pocket; so meta). One of the blog posts I read was a surprised response by a reader who received a year-end email that he was in the top 5% of Pocket readers. Now I've had the same reaction, because I got the same email.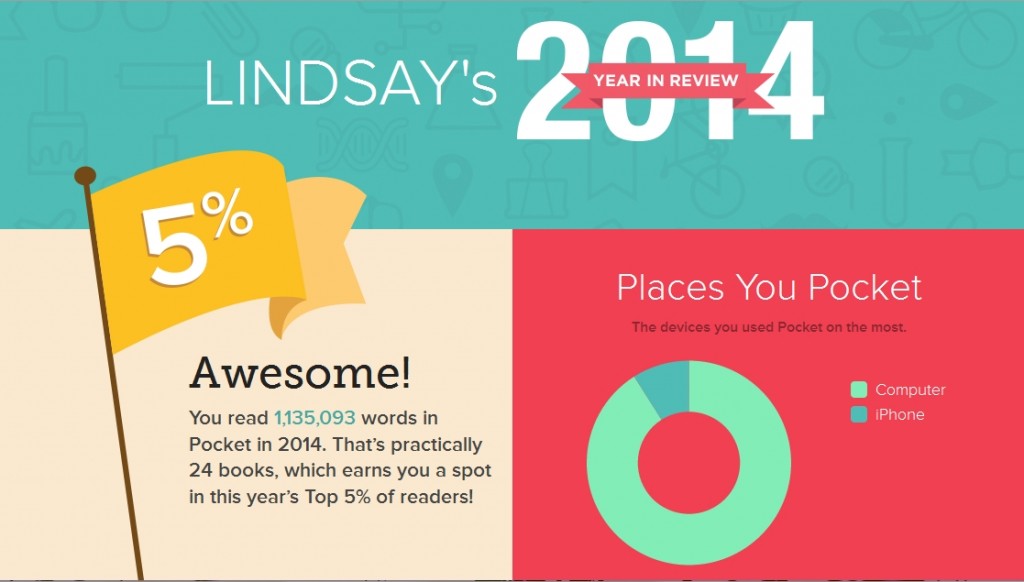 If only I could count all of that toward my sadly uncompleted Goodreads Challenge!
Based on my status, most of the people who save things to Pocket don't actually ever watch or read them.
@om @Pocket so I am also in top 5% and I barely read 5 stories on there :)

— .. (@cloud_opinion) December 17, 2014
I read in Pocket pretty frequently. It helps me spend less time wandering down internally-linked rabbit holes. Once a month, I delete items I haven't marked as favorites as part of my computer maintenance. That breaks the Highlights feature of the Pocket iOS app, but I have already self-curated before I put anything into Pocket, so I don't mind.
Pocket must still keep statistics beyond what stays in the app, though, because it has a keen sense of the topics I like to read about.

You'll notice that's a decent list of the topics I blog about, too. I have decided not to be weirded out by this. Too much paranoia makes it hard to sleep at night.
I am not a fan of three things about this time of year. I wrote for the Not Alone Series about Christmas music before it's Christmas. The other two are "Advent is a penitential season" and "Happy Holidays." I will try to keep my inner Grinch contained here, but no promises!
Kendra went viral with her post about why she doesn't mind "Happy Holidays." She makes a lot of valid points. It is about business, absolutely, and it is more inclusive of whatever celebration someone might be observing. I actually do refer to holidays throughout the year as "the holiday."
On the other hand, some of her points are reaching. I would love to think about the Immaculate Conception as one of the holidays of which I am being offered a happy experience by store clerks and company cards, but that seems like wearing rose-colored glasses. People say "Happy Holidays" because they're afraid of offending someone who doesn't celebrate Christmas by wishing them a merry one. Buying for Christmas is still popular, traveling for Christmas is a thing, but identifying Christmas as the reason has fallen out of favor due to PC-ness and fear. It shouldn't be that way, but it is.
The thing is, I don't think there are as many people actually offended by "Merry Christmas" as people with money and power think. Like Kendra, I send cards with Christmas greetings even to people who aren't Christian. I send them to people who, like my own family, celebrate only a secular Christmas. (I celebrate it religiously; they don't.) I usually send them during Advent. In my experience, people who are actually offended by something say so.
For the record, when people wish me "Happy Holidays," I just say "thank you" and smile. It's a genuine smile. I like smiling. But I don't return the greeting. And when people say, "Merry Christmas" to me, I say "You have a Merry Christmas, too," which satisfies my affinity for Advent. No bullying. Real kindness shared. Done.
I gave a presentation at Spirit & Truth this past Monday about the O Antiphons. (I put my handout in Dropbox if you're interested.) They are such a critical part of Advent that I took the opportunity to share some of my favorite Advent songs and raise an issue that's been nagging at me for a few years now.
Advent is not a penitential season. Lent is a penitential season. It has specific ways of doing penance that do not apply any other time of year: the only two fast days in the entire year, required abstinence on Fridays and Ash Wednesday, no alleluias in the liturgy. It is long and has a static time period (because Easter is always on a Sunday).
Advent has some things in common with Lent. We are encouraged to go to confession, but not as heavily as during Lent. The Gloria is omitted in liturgy, but we keep the alleluia. Giving is encouraged, but it's not central to Advent (especially because we give at Christmas, which isn't Advent anymore). … That's about it. No fasting or abstinence. It's rarely four full weeks because Christmas moves through the week. Advent is about preparation. We're preparing for the birth of Christ, supernaturally, but we're preparing for the actual return of Christ. That's going to literally happen someday, and you don't know when. Prepare now, and stop "giving up something for Advent" (unless it's a sin you should have given up sooner anyway).
That said, I hope you have all gotten your life in order for both of the Lord's comings, that your Panic Saturday (the last day before Christmas) was productive and injury-free, and that you have a very Merry Christmas and/or a wonderful day.
For more Quick Takes, visit This Ain't the Lyceum.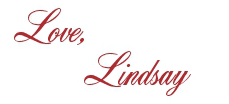 I bet you'll love these posts, too!