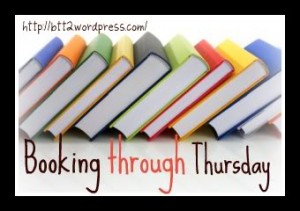 Do you ever weed out unwanted books from your library? And if so, what do you do with them?
Sadly, this is a timely question. When I was home for Christmas, I stayed in my old bedroom, as usual. (I'll probably keep doing that until/unless I'm married. It has its own bathroom, so that's actually a positive arrangement.) Before the move to Austin, I narrowed down my book collection to the chosen few. I left some gems behind, but I also left some books I am reasonably certain I'll never read again. Many are books I would have sold if I had stayed in town through fall (prime re-selling season).
Joining Goodreads and getting a smartphone changed my approach to those lonely books sitting in my room, unread and unloved. With the app's scanner, I was able to catalog every book in my apartment and in my bedroom at my parents' house in minutes. It's the future, guys! I shelved the 82 left-behind books as "own offsite," like my personal library is a real library.
This past December, though, I realized that most of those books could probably go. I wasn't willing to cut the cord until my mom emailed me asking if I still wanted any of those or if they could go to Goodwill. (She likes to get rid of things. Generally, so do I.) I initially told her to take them all, but then I panicked and asked to save a few. Thank goodness for my offsite shelf! Goodreads helped me save my favorites!
I logged into my account, reviewed the books on the "offsite" shelf, and identified these as worth saving:
You Have to Go to School: You're the Teacher! (My mom gave me this one. I had a tough first year of teaching.)
a battered paperback of Harry Potter and the Sorcerer's Stone (the beginning of our love story)
The Three Musketeers
A Little Princess
Ghostwriter: Ghost Story (I still have my Ghostwriter VHS tapes. You think I'd let go of the book? Pssh.)
Of Two Minds and More Minds (a series I ought to finish reading)
the first four Chrestomanci books, starting with Witch Week (the first book I ever read about young witches at a British boarding school)
I hesitated over the Song of the Lioness quartet, especially because I re-read the first book while home for Christmas a couple of years ago. After being reminded via Clare Cannon's review, I decided the love triangle and moral stickiness of the later books outweighed any sentimental value.
The rest are going to Goodwill.
Whether I will ever be able to do this to my "on-site" bookshelf is another matter entirely.
---
For more short queries about books and the reading life, visit Booking Through Thursday.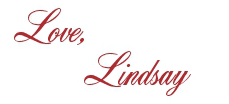 I bet you'll love these posts, too!