That title might make it sound like I want you to watch a movie or read a book and tell me how it is, but that's not what I'm getting at.
When I got to work on Monday morning, I found one astonishing email in my inbox. (Well, only one was astonishing. I had more than one email in there, of course.) It was from Bonnie Engstrom of A Knotted Life, telling me that I've been nominated for a Sheenazing Award!
Thus, my astonishment stemmed from two points. First, I guess I'm so good about guarding my email address that I made it impossible to find, yet my work email was easier to figure out. That's a little scary. Second, I was nominated for a Sheenazing Award!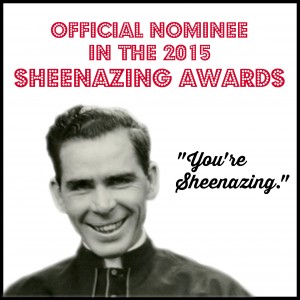 This is the kind of award that I always thought went to Conversion Diary (which is not nominated because Jen won too recently), or to Catholic All Year and Team Whitaker (which I guess must have won three years ago). It's named after Venerable Fulton Sheen, who (apart from allegedly curing Bonnie Engstrom's son from stillbirth) was known for using contemporary media to attract people to Catholicism. You can watch his TV show on EWTN or catch clips on YouTube. He was pretty incredible. Those blogs I listed are likewise incredible.
As it turns out, there is a category for Best Underappreciated Blog, and that's where I was nominated! I've been really proud of my blogging over the last year or so, but the idea that three separate people who are not me nominated me is particularly touching. I don't know who you are, but thank you for reading and for thinking my blog is good enough that it ought to be more appreciated. The nomination alone has made my blogging year. It's already in my sidebar, see?
After I picked myself up off the floor from the astonishment (and, you know, left work for the day), I saw that my buddies Elizabeth (of Super Swell Times), Kim (of Bear Wrongs Patiently), and Jen (of Jumping in Puddles) were also nominated. Wow! We may not be the big time, but I know how to pick my blog friends. I also spotted Laura of This Felicitous Life, who is not quite one of my besties yet. She is a reader, though, and we are Goodreads friends, so it's only a matter of time.
I would be ungrateful if I didn't ask you go to vote. The ballot and rules are here at A Knotted Life, and voting ends Friday, January 23. If nothing else, check out the list of nominees. They are golden!
The Catholic blogosphere is such a great place to be, and it's a blessing that I can be part of it. Grace and blessings to all the nominees! (Luck is for pagans.)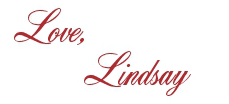 I bet you'll love these posts, too!