In my happy journey through every book on chastity known to Christian man, I made a stop at The Thrill of the Chaste back in 2012. The book had been out for years; I tend to be a later adopter. My favorite aspects of that edition were Eden's utterly realistic experience and her comments about the loss of innocence. Through the wonders of the Internet, Eden herself found my review, complimented me on it, and revealed that she had been working on a new book about healing from sexual wounds through the lives of the saints. By reaching out to me, she sparked the great relationship I have with her current publisher, Ave Maria Press. I have been edified by the books I have read since, and I hope you all, dear readers, have enjoyed my writing about them.
I knew Eden had entered the Catholic Church after publishing The Thrill, and I was delighted to see in My Peace I Give You that there was still more for her to share about finding peace and redemption through embracing a chaste lifestyle. And who doesn't love saints?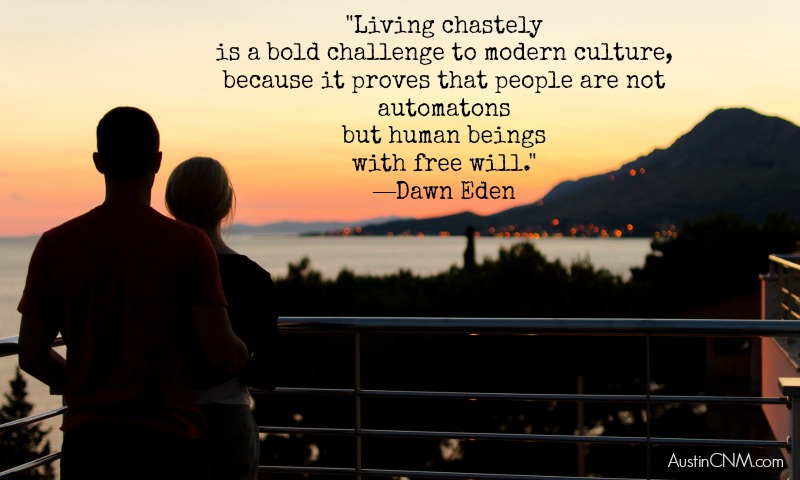 Imagine my delight to find that the very same Dawn Eden, chastity advocate and new(-ish) Catholic, had revised her initial reflections on converting to chastity in a new, Catholic edition of The Thrill of the Chaste. It's been some time and many books since I first encountered her story, and I am pleased to note that the infusion of Catholicism only enriches her witness.