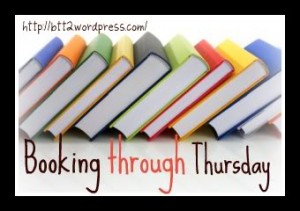 It seems like I'm always asking about actual books, but what about poetry? Do you read it? Write it? Like it? Not like it? Do you prefer song lyrics (because we can all agree there's a relation between poems and lyrics, right?)
I have never been a big fan of poetry. Reading a book of poetry is such a different experience than reading any other kind of book. Poems relies on the economy of words: an extra word in a novel goes unnoticed, but an extra word in a poem can change everything. So I don't read books of poetry.
I do have a favorite poet, though: Robert Frost. Canonical American literature is all about earthy realism, austerity, and ruggedness. That's Frost to a T. You were probably beat over the head with "Stopping By Woods on a Snowy Evening" or "The Road Not Taken" (note the correct title) as a student. So was I. I gave him a second chance, though, and I'm glad I did. One of my grad school classmates wrote a brilliant parody of "Mending Wall" about teaching (it was called "Monday, Fall"), and that cemented Frost into my heart forever.
I also enjoy Pablo Neruda, but only in Spanish. One of my undergrad English classes involved reading poets from around the world, in translation. I speak Spanish, so I tracked down "Poema XX" in the original language and corroborated my native Spanish-speaking classmates' opinion that the version we had for class was clunky in comparison. The original Spanish is so beautiful. That readers still love Neruda even in translation is a testament to his skill.
Beyond straight poetry, I have a soft spot for clever song lyrics. I love when a pop song sneaks in big words:
Heartbreaker, you've got the best of me,
But I just keep on coming back incessantly.

— "Heartbreaker," originally performed by Mariah Carey
"Incessantly" is such a beautiful word, and it fits the rhythm so well. I even love creative rhythms with ordinary words. This great intro has the stressed syllables in bold:
How dare you say that my behavior's unacceptable?
So condescending, unnecessarily critical.

— "Harder to Breathe," originally performed by Maroon 5
And then there are songs with spelling. Correct spelling!
I-N-D-E-P-E-N-D-E-N-T
Do you know what that mean?
She got her own house.
She got her own car.
Two jobs, work hard, you a bad broad.

— "Independent," originally performed by Webbie feat. Lil Boosie and Lil Phat
The grammar isn't correct, per se, but the spelling is. No, I don't know who those rappers are—but my students did, and they sure learned how to spell "independent"! Not an A in sight after that! I can take some bad grammar if I never see "independent" spelled incorrectly again.
---
For more short queries about books and the reading life, visit Booking Through Thursday.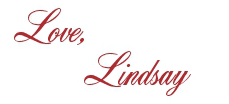 I bet you'll love these posts, too!