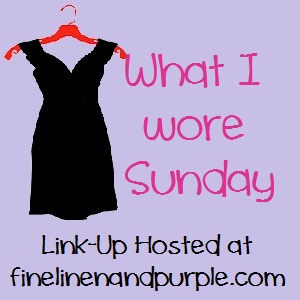 Another week, another whirlwind period of dressing for Mass. This week, I had to contend with a surprise thunderstorm rolling through town. I'm not a fan of platitudes, so I've never bought into the "wait five minutes for the weather to change" line. Yes, the soaked concrete dries out with alarming speed, but the shifts are no more dramatic than any other place I've lived.
Thus, when I realized that I couldn't check the heaviness of the rain by looking out my window (because my privacy screen was too water-spattered), I prepared for a soggy day. Nothing fancy and nothing that can't get wet (like those lovely lace shoes I wore last week).
Top: Target
Skirt: Mossimo for Target
Shoes: Old Navy
Necklace: holy medals
Recent storms aside, it really doesn't rain here often, so I don't have a solid sense of which outfits are rain-friendly and which aren't. I ruined my last pair of white lace flats by walking across the Notre Dame campus through a sudden summer storm, so at least I know that much. I wasn't sure that this skirt would take raindrops well, but it did. I know because I accidentally dumped a bunch off my umbrella pulling it into the car behind me.
True to the radar, the storm was moving north, and I was driving south, so not only did I make it safely through the storm, I was on time, I didn't hydroplane, and I confidently left my umbrella in the car. (My coat went inside with me, though. I'm no fool.)
One of our deacons (not the usual tall one) gave the homily. He spoke a lot about parents watching their children grow like the sower tending his plants. He offered watching a work project progress as another example, presumably for those without children, but that seemed like stretching. The one point that stuck out to me was that apparently the mustard seed is not the smallest seed nor its final plant the largest shrub. Way to burst our bubble, deacon!
I say that not to criticize our deacon (who I know in another context, so he's quite nice) but to demonstrate that, some Sundays, my inspiration does not come from the homily at all. It comes straight from the Spirit.
Many of my friends have recently shared happy news regarding weddings, new babies, home purchases, and career moves. I'm glad I can share in their joy and pray for them. That wistful feeling is hard to shake, though: the feeling that I don't have a lot going for me right now. I have all the basics: a home, health, family, friends, a job. I even have some fun sparkly parts: declining debt, my new hobby, another out-of-town wedding this fall. Yet I found myself down on Sunday evening. As I prayed before Mass, I concluded that I could use a win.
Then I thought more about the gospel reading. What stuck out to me in my pre-reading was that the sower goes about his work while the seed grows. He's not doing anything special or out of the ordinary, yet great fruit comes forth. Some great fruit comes from quiet growth, small wins, quiet wins. I was asking for a win. I think God was telling me that small victories are what I'm getting now. There might be big wins in my future, but I'm not the one bringing them to fruition (see what I did there?) He is.
What are your wins lately? Mine was not in avoiding hearing "We Walk By Faith." That makes a terrible recessional hymn, by the way, if you wondered.
---
For more Mass fashion and commentary, visit Fine Linen and Purple.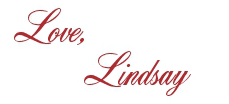 I bet you'll love these posts, too!