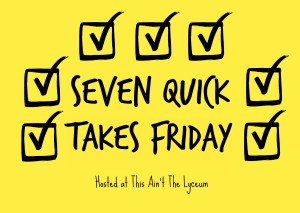 I keep an editorial calendar for my blog. The usual purpose of an editorial calendar is to plan out a schedule of future posts, but that doesn't work well for me, so I use it more as an easy, month-at-a-glance view of my past posts. I update it when my plan didn't match what actually happened, which I also do with my regular life calendar.
In looking at my editorial calendar this week, I realized that I publish about one essay-style (non-linkup, non-series) post per month. I don't have stats from before I started keeping the calendar, of course, but that unintentional rhythm seems to be working really well for me. It sparks the part of my heart that misses writing for English class, knowing that someone would read it. Thank you all for reading.
Incidentally, my essay-style post about why "single life" is not a vocation has been blowing up! I'm really encouraged by the positive feedback I've been getting. I was hesitant to post it, especially since I'd been sitting on that draft for a while, but it was still true and timely.
I didn't mention it in the post, but I was inspired to finally press publish by a similar recent post by Msgr. Charles Pope of the Archdiocese of Washington (my home diocese). He agrees with my thesis, yet he takes a broader and deeper theological perspective. He does have a (vowed) vocation, though, so I think I'm still contributing a valuable voice to the discussion.
In other blog posting news, I've been posting What I Wore Sunday mostly on days that are not Sunday since, um, April (yikes!), but I'm also getting more sleep. I get a slightly better start on the work week. That seems to have been a good tradeoff on all fronts. My friend and reader Dan was right: getting enough sleep is so important that it will throw off the rest of your life.
If only I could get things done and get more sleep. Anyone want to loan me a Time-Turner?
So far, I am only taking group classes in West Coast Swing. My budget doesn't have room for private lessons just yet, but it will eventually. (It needs room for proper shoes first.) Until then, I stick with focusing on my instructor's teaching and kitchen practice.
There is no substitute for a real dance floor and real dance shoes, but I've found a decent approximation: kitchen practice. I put on my soft-bottomed kitty slippers, cue up a song on my iPhone, mentally mark the ends of the slot in the space between my kitchen island and the window, and dance. I have not yet accidentally fallen through the window, so that's a win. (Not quite the win I asked for, but I'll take it).
The long, narrow-ish space helps keep me in the slot. I struggle to stay in it otherwise. The leader is supposed to be in charge of moving the slot, so I think that's a problem I can work on later.
I don't have a leader, though. That's one of the reasons I started taking classes in the first place: to have access to a bunch of willing, generally capable leaders. (So far, they have been at least as capable as I am. Some are far better than I am, but we work it out.) Practicing without a partner is tricky, yet it has helped me develop a new appreciation for how hard it is to lead. It's a whole different level of work to lead yourself without a partner while working on how you're following. Whew!
The GTD podcast has finally rebooted! It's produced by the real David Allen Company, and it's free. I attempted to listen to Episode 3, the guided mind sweep, while driving to work this morning. This was a mistake because (a) generating to-do items when you can't capture them is extremely frustrating, and (b) it started with a warning not to listen unless you were prepared to capture. It all worked out in the end, though, because my phone started freaking out and randomly restarting, so I had to stop listening anyway. #fail converted to #winning.
@CKDaws This is super old, but I KNOW, RIGHT? Kills me.

— Lindsay Wilcox (@lndsyloves) June 18, 2015
If that song weren't so great for dancing West Coast Swing, I would never listen to it. But it is. I settle for not practicing to it so as not to increase the YouTube stats. So there!
It was a quiet week, so I'll leave it at six takes. Until next time!
---
For more Quick Takes, visit This Ain't the Lyceum.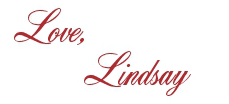 I bet you'll love these posts, too!