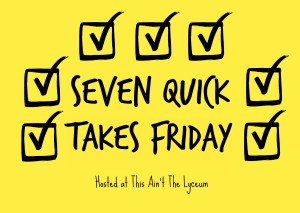 Happy Independence Day! I did all of my celebrating yesterday. I went to Vespers at a nearby parish followed by a patriotic concert at the same parish. Chanting the Liturgy of the Hours to organ accompaniment made me very appreciative of the organ but tired from needing to sing loud enough to hear myself over it. I have pitch but no volume. The concert was full of toe-tapping goodness, and then we went out to eat and to a friend's house to watch Independence Day.
I'm going to call that the vigil of Independence Day. I celebrated freedom today by praying Morning Prayer (because I don't have to hide my faith), buying groceries (because I have a job and money), and cleaning the house (and not someone else's).
We made it through the recent bout of thunderstorms with almost no damage. I have to say "almost," because this happened:
https://instagram.com/p/4T92Aboh0l/
It wasn't even raining that day! Now I am really glad we got the dead top trimmed off our other tall tree. The drought got that one; the rain got this one. We can't win for losing here.
I'm still working on that goal of having a grown-up bedtime. I got a little lax with it last week and could feel the different in my workdays and late nights. I'm going to try a paper "don't break the chain" calendar to see if that helps. Conveniently, the right column starts with the first Sunday of July. That timing works nicely.
I've only had my memory to go on so far in tracking my success with actually going to bed when I need to, so I'm hoping that collecting some data will help. I don't have a weekend bedtime, so it won't be a continuous chain by definition, but I'm shooting for those five X's a week. Awareness helped so much with my budget that I'm hoping to do the same here.
I had the week off from dance class due to the holiday weekend and my studio's annual showcase. I miss it! I got in some solid kitchen practice sessions, but it's not the same, especially without a partner. I think this means that I'm developing a real appreciation for dance. It also means I need a partner. #singlegirlproblems
I spent most of my day off from work yesterday watching West Coast Swing videos on YouTube. It's so easy to just click and watch, click and watch, and then realize that an hour has gone by!
In the process, I noticed an announcement from my studio about preparations for the International West Coast Swing Flash Mob in September. It sounds like so much fun, but I don't know if I'm ready. The routine looks awesome! It also looks like it's more advanced than what I can currently do. Learning a routine takes out the unpredictability of social dancing (although I have liked learning to do that so far). You can check it out below; it has shortcuts to skip to the performances:
I finally got the next installment of my series answering the questions from last fall's synod published. I am very confident I will finish it before the next synod starts (this fall), and that is absolutely the only thing I am certain of. I'll have to think and write like crazy to work my way through the questions for the upcoming synod before it starts, so I might have to re-think that plan.
I had a great text conversation with my godson's mom this week. I would have preferred a real conversation, but since she has a job, a husband, and two small children, I give her the reins on when we talk and how attentive she needs to be. That seems like a fair compromise.
---
For more Quick Takes, visit This Ain't the Lyceum.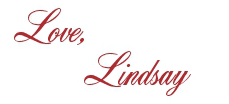 I bet you'll love these posts, too!