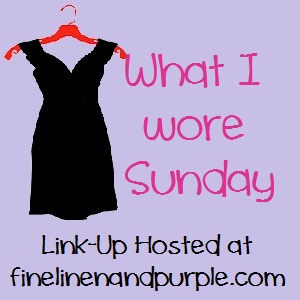 I missed having long weekends when I was in ministry. Working on Sundays will do that. Now, I cherish them much more, but they still seem too short. Let's hope we can all hang on through those five-day weeks until September! In the meantime, I decided to go all-out with the summer clothes for church yesterday.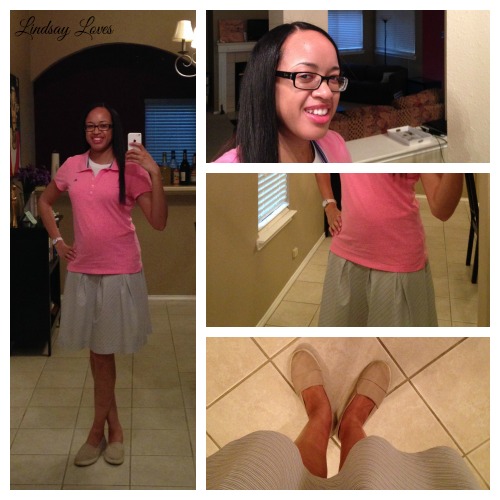 Polo: Aeropostale
Skirt: Old Navy
Shoes: Roxy by Quicksilver, from Marshalls
It felt like a light-colored skirt sort of day, so I went with that feeling. I had also finally, finally managed to get ready on schedule, so I had plenty of time to consider my wardrobe instead of grabbing the first workable items. This skirt is super old, so it is greatly faded. It started out as a much brighter blue and green. I love the way it fits, though, so I can't let it go. It's just the right length for church, and it is fitted around the hips before it flares out with those nice pleats. I usually wear tops that hit around my hips to help balance out the width, so the skirt works well with almost every shirt I own.
I don't know if I've ever actually worn these shoes to church before. They're really comfortable. I originally got them to go with my Hipster Pocahontas costume, but I've been surprised at how well the neutral color and casual cut goes with other things I wear. As I was headed out the door, I realized how accidentally preppy I looked… but that makes sense. I buy most of my clothes at Old Navy already.
I haven't been paying quite as much attention, but I think Fr. Pastor has been celebrating our Sunday evening Mass more often. It feels like it. At any rate, he did this week, and I greatly enjoyed his homily. I love any homily that connects the non-Psalm readings into a single theme. They're designed that way. (I almost faint when I hear the homilist reference the Psalm, too!)
Fr. Pastor said that the overarching message of this week's readings was to stick to the story. In the first reading, God instructs Ezekiel to stick to the story (the basic prophet's message of "repent now"), even when people don't listen. St. Paul reveals that he is sticking to the story (Jesus died and rose to save us) despite the thorn in his side. Jesus himself sticks to the story (he is the Son of God who has come to saves us) even when he can barely perform any miracles in his hometown. The people of Nazareth are sticking to the story that Jesus is nothing special, but they're not our role models.
He also worked in reminders that the Catholic Church has been sticking to the story about the sanctity of all human life and the truth of marriage even as the rest of the world has incrementally changed its story. Neither of our pastors has been direct, but I'm wise enough to pick up on their indirectness, and I like and appreciate it. Giving a homily can't be easy. It must be trickier still to balance Scriptural explication, practical applications, and timeliness. Bravo, pastors. Bravo.
---
For more Mass fashion and commentary, visit Fine Linen and Purple.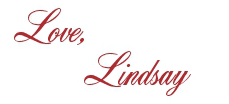 I bet you'll love these posts, too!