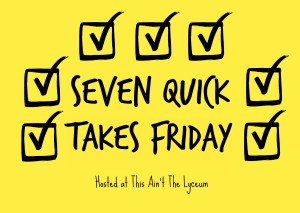 Even though I wrote about the Humanum colloquium for Austin CNM last fall, right after #Synod14 ended, I didn't get around to watching the video series until last week. It seemed like the right time.
Wow! I was pleasantly stunned. They are all made with extremely high production value, beautiful cinematography, and with an eye to showing the cultural, religious, and geographical diversity of one man–one woman marriage supporters. Not every cause has a reach that wide. I was thrown a bit by needing to use the subtitles; the spoken languages are English, Spanish, and French. I don't speak French, but everything else seemed to be translated accurately.
My favorites were Part 4, A Hidden Sweetness: The Power of Marriage Amid Hardship and Part 5, Challenge & Hope for a New Generation. Hope is my favorite virtue. I highly recommend the entire series. Watch the trailer below and learn more at the Humanum website.
I try to stay out of politics most of the time. This is one of those other times. If you're feeling bummed about the political shift on marriage finally making it to the whole U.S., consider these points:
It was inevitable. Civil marriage does not have to be intended for a lifetime or open to children, so the progression of logic means it does not have to be restricted to one man and one woman. That's not the truth about marriage, but it's completely consistent with the State's trajectory.
Supreme Court decisions have been overturned in the past. Without Brown vs. Board of Education, we'd still be living under Plessy v. Ferguson, and many of you reading this might not even know me.
Roe v. Wade was handed down over forty years ago, and the pro-life protest movement against that has not stopped. Abortion is legal, but plenty of people don't like that and continue to speak out against it publicly.
Scripture warned us that this would happen: "Because zeal for your house consumes me, I am scorned by those who scorn you." (Psalm 69:9) Also, "Blessed are those who are persecuted for righteousness' sake, for theirs is the kingdom of heaven. Blessed are you when men revile you and persecute you and utter all kinds of evil against you falsely on my account. Rejoice and be glad, for your reward is great in heaven, for so men persecuted the prophets who were before you." (Matthew 5:10–12)
On to lighter content! As a blogger, teacher, and writer in general, I think a lot about copyright and fair use. Images are critically important to blogging today, but you can't just display anything you can right-click and download. Teachers have a wider rein, but there are limits. I wouldn't want my writing to be misused or passed off as someone else's, but every blogger loves being linked to and quoted. As I watch dance videos, I get frustrated by the ones that have been muted due to copyright claims. That goes as far as having the instructional/educational portions with no music silenced so as to be unusable. There is much to think about.
The grammar-loving part of my heart led me to subscribe to the Chicago Manual of Style's monthly newsletter answering up-to-the-minute, real-life questions. They also do a style- or writing-related interview each month. This month's was all about copyright law and what "fair use" actually means. It's one of the most intelligent, realistic discussions of copyright I've ever seen. If you're a blogger or you've ever posted a YouTube video with music you didn't create yourself, you need to read it.
One of my projects for the year is to resolve my Internet bookmark storage problem. I'm much more likely to just search for something when I need it, but when I find gems (or need to store a link I keep forgetting), I want to have that accessible everywhere. Thus, browser-based bookmarks are a no-go. When Delicious started being passed around from owner to owner, I jumped ship to Google Bookmarks. I don't use them much, and I already use a ton of Google apps anyway, so it seemed like a solid choice.
After Google Reader's demise, though, I get wary of using any product that isn't being actively developed. I switched from Google Tasks to Wunderlist, and that went spectacularly well. (No sarcasm; it was legitimately life-changing.) I was considering Pinboard until they switched to an annual fee. I don't know if I'm willing to pay annually for something I don't use very often anyway. We shall see.
In the meantime, I don't want to bother exporting links I don't need, or tags that aren't useful (my technique in the past was pretty scattershot), or dead links. So I made a plan to go through them all systematically.
I bookmarked with Delicious really actively when I was in college and then almost not at all after that. That means I'm sifting through links today that I saved when I was in my teens. Some are bewildering. "Why did I even bookmark that?" is a common mental refrain right now. A lot of them are dead, so that makes weeding easier.
I've found more than one link to sites hosted at GeoCities. I had a site at GeoCities way back before Yahoo! bought it; that's how long I've been online, so to speak. GeoCities shut down in 2009, yet I still had links to it. Yikes!
Dance class last night was delightful. I accidentally made eye contact with my instructor when he was looking for a demo partner, so of course he picked me. Rookie mistake! I'm a teacher; I know better. Never make eye contact if you don't want to be called on. I managed not to get too tangled up, although either I stepped on his foot or I put mine in the wrong place and he stepped on me. There was stepping-on. But no falling—win!
I also noticed that I'm starting to recognize people in my class. I'm pretty recognizable, though, so maybe it's just me. It is still weird having almost no interaction with the women, but none of them lead, and neither do I. I struck up a decent quick chat before class. Baby steps.
I get a bunch of Notre Dame Alumni Association newsletters, which I skim. One of them this week had an announcement of a research project connecting science and virtue that just won a huge grant. Science gets connected to ethics and philosophy all the time, but virtue is a completely new angle. I'm excited to hear what they come up with!
---
For more Quick Takes this week, visit A Knotted Life.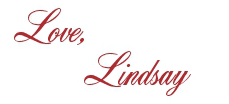 I bet you'll love these posts, too!