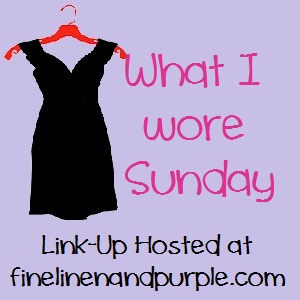 This makes two weeks in a row of lectoring and being on time for Mass! That's a new record. And I even remembered to paint my toenails. It was the best day.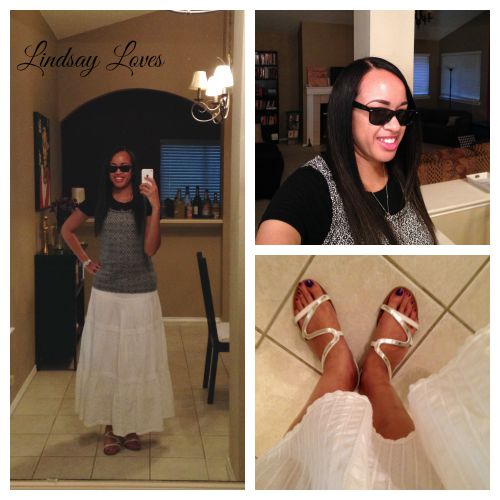 Tank top and undershirt: Target
Skirt: Old Navy
Sandals: Mossimo for Target
Sunglasses: Ray-Ban
Necklace: holy medals
I have fully embraced summer, so it was time to bring out my favorite long white skirt before it's out of season again. I love layering this tank top with an undershirt because it maximizes the color combo and makes it modest enough for church and work. And I love black and white.
The shoes are brand new. My dear friend Sabrina pointed out ages ago (maybe a couple of years ago!) that grown-ups wear more real shoes than flip-flops. I finally took her advice and decided to upgrade from my $5 Old Navy flip-flops. I never wore those to Mass, but I still needed more reliable footwear. I was also wary of jumping straight to wedge sandals since I almost always wear flats to Mass and I had to lector. It definitely destroys the prayerful atmosphere when the lector faceplants on her way up to the ambo. I have never owned gladiator sandals before, but I like the way these fit on my feet, and I love the color and whimsical shape.
I had the second reading this week. It was all one sentence; did you notice? Semicolons for the win! Despite the semicolons, it is one of the easier proclamations from St. Paul I've done. Fr. Associate Pastor's homily steered clear of the "miracle of sharing" angle on the feeding of the five thousand. What stuck out for me what his explanation of the ending of the passage. Jesus went away by himself because he sensed that the people wanted to make him their king. Why? Because they were hungry. He had provided them more food than they could eat. In ancient times, a king was more than just a political defender; he was responsible for supporting the people. The king would make sure no one starved. They were going to enthrone him to have access to bodily food, but he knew they needed spiritual food, so he left them. They weren't ready yet for the miracle to come: the Eucharist.
---
For more Mass fashion and commentary, visit Fine Linen and Purple.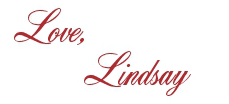 I bet you'll love these posts, too!