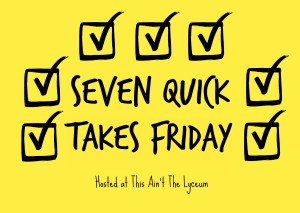 With some hard work and a positive recommendation from my teacher, this will be my last month on Level 2 in my West Coast Swing class! I'm optimistic that I will pass, especially after this week's class. We had a huge influx of new faces (common for the first class of each month-long session), so I felt like a veteran. Everything physically felt much easier than it did three months ago when I was fresh out of the beginner level and had been doing this dance for four weeks total in my whole life.
I gave in and bought dance shoes. July was a bit of a splurge-filled month. The investment was worth it, though. If I had taken up running, I would have had to buy running shoes. If I'd started playing softball, I'd have needed a glove. For dancing, I need dance shoes.
The difference between my dance shoes and the (surprising slippery) ballet flat-style street shoes I was wearing is not quite like night and day. It's like first thing in the morning on a workday and after I get some caffeine in my system. I do okay at first, but once I get that jolt from my English breakfast tea, I am much more pleasant. Turns and spins were manageable in regular shoes, but they're like butter in my dance shoes. ("Like butter" is good.)
I sent an email to a friend this week to set up dinner. As I looked at my calendar, I realized in shock that (at the time) my next available Saturday night was at the end of September! I swear I'm not usually that popular. It is a good problem to have, though.
Another gem from this month's CMOS newsletter:
"Your sentence is a disaster." @ChicagoManual tells it like it is. #grammarhammer

— Lindsay Wilcox (@lndsyloves) August 5, 2015
Have I mentioned how much I'm loving No Sidebar? It's a minimalism blog with a totally realistic and approachable POV. Last week, I read this spectacular post by Allison Vesterfelt.
We are giving up busyness as a badge of honor and learning how important it is to choose how we spend our time.
I had to reach the nadir to finally get my financial life in order. I'm hoping I don't have to do the life version of that before I get my time in order.
That No Sidebar post linked to another, more traditional productivity post by Willem Van Zyl.
Don't multitask, period. Many of us think we're good at it, but studies show that none of us are—when we multitask we tend to forget things and lose track of what we're doing.
Multitasking is a myth. Also, learn Inbox Zero and commit to it. I've been doing that at work all along. Applying it to my personal life was astoundingly helpful. Email is not the boss of me!
Those takes were much shorter than usual, so here is a much longer than usual take. It's from my Daily Gospel email from the Feast of the Transfiguration, by St. Ephrem, Doctor of the Church (although I read it in Spanish):
At the time of the Transfiguration, the witness given to the Son was confirmed by both the voice of the Father and by Moses and Elijah, who appeared beside Jesus as his servants. The prophets are looking at Peter, James and John the apostles; the apostles behold the prophets. In one and the same place, the princes of the old covenant come together with those of the new. Holy Moses saw Peter the holy one; the shepherd chosen by the Father saw the shepherd chosen by the Son. The former had rebuked the sea in days of old that God's people might pass through the midst of its waves; the latter suggested setting up a tent to shelter the Church. The chaste man of the Old Testament saw the chaste man of the New: Elijah could see John. He who was lifted up in a chariot of fire saw him who rested on the breast of the Fire (Jn 13:23). And then the mountain became the symbol of the Church: at its summit, Jesus unifies the two Testaments that this Church gathers up. He made it known that he is Lord of the one as of the other, of the Old which received his mysteries, of the New which revealed the glory of his actions.
I love Old Testament–New Testament typology. This was like a shot in the arm until my favorite day for that, Holy Saturday.
---
For more Quick Takes, visit This Ain't the Lyceum.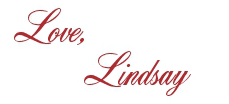 I bet you'll love these posts, too!