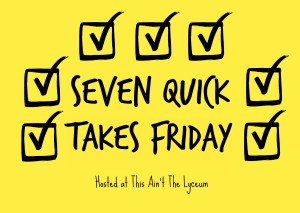 I got another referral credit for YNAB! Thank you, anonymous purchaser!
At this point, that means I spent 10% less when I bought it and have earned another 20% of the original purchase price ($60) since then. I'm not saying everyone will reap the same rewards, but it's worth a shot, right? I have almost attained a positive (cash) net worth in about a year and a half thanks to YNAB. Refresh your memory on my YNAB journey, and then use my discount/referral link to save on getting YNAB for yourself!
I published my thoughts on the dumb-sounding phrase "capital-T tradition" yesterday. After the traffic I've been getting from my first post about Wunderlist and GTD, I knew it was time to press publish on that one, too.
One additional thought I have is about the word "tradition" at all. I prefer to use the words "custom" and "customary" in place of "tradition" and "traditional" when I talk about practices and beliefs that can change. For example, it's not "traditional" to receive Communion on the tongue; it's customary. There are several options that have been more popular or less popular over time. You can choose the one that works for you, and you are not a bad Catholic if your favorite isn't someone else's favorite.
"Traditional" is also easy ammunition for picking fights. As I heard on an episode of the Catching Foxes podcast recently, why do we always seem to argue only with people who believe and do 95% of the same things we do?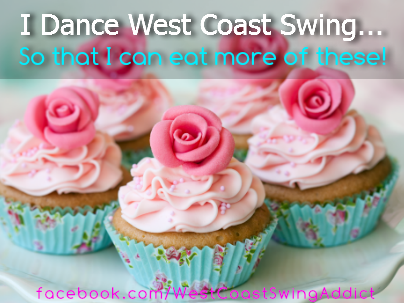 The fun, social applications, and exercise are just gimmicks.
That video with Jackie Francois Angel and Bobby Angel I mentioned last week had a couple of money quotes from Bobby, too, that stuck with me:
Loneliness is God knocking on your heart, asking you to spend time with him.
The great part is that even if all you do is whine to God about how lonely you are, he'll listen. He gets it. It was lonely on the Cross, too.
Jesus, I trust in you. That's a really easy prayer to say, but it's a really hard prayer to do.
Yep.
Further on dance, this week was my first time in Level 3, and it was awesome! The class was very full, but we managed to all warm up to "Uptown Funk" (slowed down slightly) without colliding. Slot dances are the best. I recognized several faces I'd seen in previous levels and at social dances. The patterns we learned were tricky, but I feel pretty confident about them.
I had two great moments. First, one of the leaders seemed un-confident when I rotated to him, but after we went through the pattern the first time, he said, "I do believe you're making me look good." Aww, yeah. Then, the next leader could sense that I was getting it, so he dipped me! I still can't quite get my form right, but we both stayed on our feet, so I'm calling that a win.
I got to visit one of our in-progress construction sites for work this week. I've been to another one, but that was so close to finished that the client had already moved in. The air conditioning was on there. This one is mostly just piles of dirt with a couple of cool features in progress. I'm pretty sure I kicked up the style of the site about ten notches by being (a) the only woman, and (b) still dressed nicely, even though it was Friday, because I always dress for work. Getting to see the people and, well, dirt that becomes paperwork and dollar signs on my end definitely widened my perspective.
Today was my brother's first real college football game. He is a sophomore by credit but took a redshirt year for eligibility. They won! I came in heavy on brains in the family, so he helps balance it out with some brawn.
---
For more Quick Takes, visit This Ain't the Lyceum.