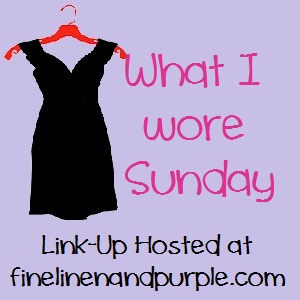 I've definitely missed the link-up, but I won't let that deprive me or you of reading about what I wore to and learned in church on Sunday.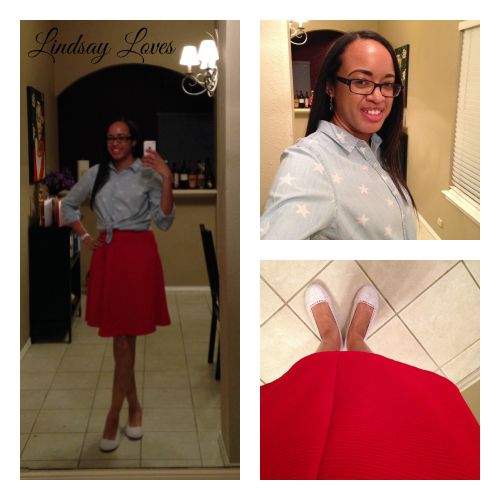 Dress (worn as a skirt): Express
Blouse: Old Navy
Shoes: Famous Footwear
Earrings: Charming Charlie
I've reached the point in the season where I am tired of everything I own. I switched to summer clothes later than usual this year, but I get that feeling every year. I'm glad I was able to resolve "I have nothing to wear" syndrome with a simple mix-and-match. I learned so much from Putting Me Together even if I don't read very often anymore. Chambray is a lighter version of denim, so, as with jeans, it goes with everything, expanding my basic color palette with a neutral.
I've worn this dress as a skirt twice before with another blouse (same blouse, two times), but this is the first time I've tried one of my other button-downs with it. You might be able to see some wrinkles around the knot. I forgot that I would need to untie it in order to try on clothes at Target on my way home from church. The original look was much less wrinkly. The shopping trip, however, was successful, so I'm calling it a win.
One of my favorite things about the lectionary readings for Sunday is that they usually match through the first reading, psalm, and Gospel. Occasionally, the second reading matches, too (it is usually straight through one letter at a time), and it did this week. It's like the church version of a cosmic alignment. Fr. Associate Pastor spoke about the way jealousy was a theme through all the readings. Jealousy caused the thoughts of the wicked, the hierarchical jostling of the apostles, and the first murder (of Abel, by Cain). The epistle teaches us to seek peace instead of strife. In the episode of Catching Foxes I was listening to on my way to work this morning, one of the hosts said that war can arise almost in an instant, but peace always takes work. That's a message for every day.
---
For more Mass fashion and commentary, visit Fine Linen and Purple.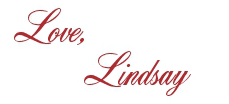 I bet you'll love these posts, too!