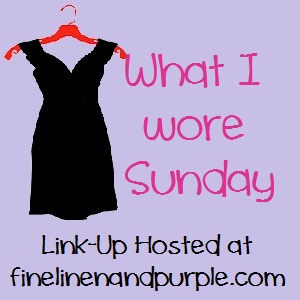 It was 92 degrees when I drove to church today. My black car felt comparatively cool when I climbed into it this afternoon. This is life in Austin, Texas.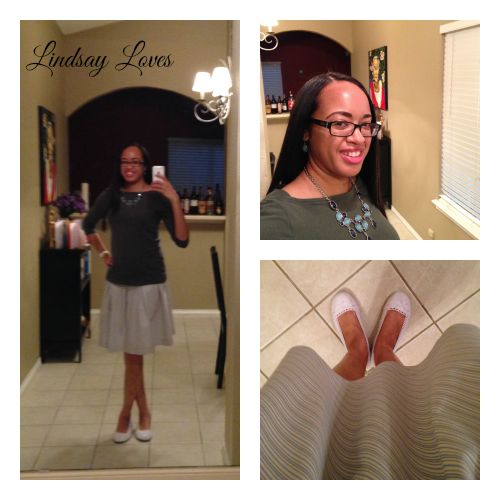 Top: Target
Skirt: Old Navy
Shoes: Famous Footwear
Necklace and earrings: Charming Charlie
My work attire is pretty flexible. I'm in construction, so we don't exactly have a dress code. This one seems a bit too casual for work, though, so I tend to wear it mostly on Sundays. It had been a while, so I brought it back into the rotation. It is so old and faded that it's tricky to see the blue and green stripes, but they're there, I promise. Even so, my top is technically olive, which is a neutral, so that goes with every color.
I lectored tonight. I had the smackdown second reading from the Letter of St. James. My parish has a lot of rather well-off families, so I imagine there might have been some hearts pierced by the admonition the rich get in that reading. For my decidedly non-wealthy part, I felt moved to consider the ways in which I am rich and whether I'm enjoying treasure and luxury here on earth or whether I am storing up treasure in heaven.
Chatting with the servers and clergy in the sacristy before Mass, I discovered that Fr. Associate Pastor intentionally gives short homilies. He doesn't like it when Mass goes on a for a long time. I found that mildly amusing and chose not to comment on the opposite attitude of our pastor (who was not there). Fr. Pastor always gives a long homily. They're always good, but they do go on for a while. He uses one of the shorter Eucharistic Prayers to compensate.
So, this evening, Fr. Associate Pastor reiterated the theme of jealousy from last week. The Israelites and the apostles are jealous of the blessings other people have received, and all this in spite of having received great graces themselves. The solution, he said, is in the psalm: "Cleanse me from my unknown faults." We should rejoice in the joys of others and ask God to point out to us the ways we are stumbling and in need of mercy. We're especially needy because we fail in ways we don't even see.
---
For more Mass fashion and commentary, visit Fine Linen and Purple.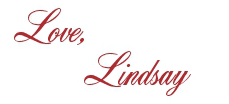 I bet you'll love these posts, too!