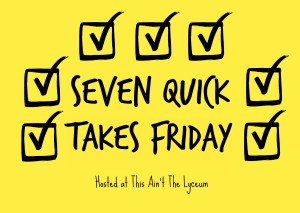 My company is preparing for a major software change. It will be much more powerful than our current system (which looks and feels like DOS; white text on blue screen and all), but it has required us to hold very firm to some very short deadlines. I didn't have any more work than usual, but I had to get it all done on a much shorter timeline. Cue a department-wide StressFest. I am very grateful to have a job, but this reminds me of why I left the high-stress non-profit life.
It took me a while to understand the YNAB savings philosophy. In a nutshell, my savings account is no longer where I keep my savings. There's money in there, but I don't make regular transfers from my checking account like I used to. I did that because I was afraid I'd spend the money.
No more. Now, I have savings categories in my budget. I am saving for specific things: Christmas travel and gifts, my domain name registration, and even hair salon visits. (We all have different priorities.) When I need to spend the money, it's right there in my checking account. As long as I spend based on the budget, there's no worry that I'll spend money I meant to save.
Check out YNAB at youneedabudget.com and use my referral link for 10% off (and a bonus for me).
Verily magazine posted an article recently about swearing and its effect on character. I don't swear, as a rule. I don't like it, as a rule. But I make exceptions. I especially liked how the author made it clear that she doesn't think swearing makes you a bad person but that you have to consider the impression it gives to others.
Only Verily could cover that topic and do it so well.
My friend Brandon Kraft has a couple of excellent blogs about his day-to-day life, his tech job, and beer. His post about Stephen Colbert's comments on his father's and brothers' deaths is especially poignant because Kraft's own father died when he was young. You should read it just to back in that beauty. I don't follow many male bloggers, but I really like Kraft's stories and his writing style. Plus, he has five daughters, so that makes for some interesting stories.
When I got up last Saturday morning, I heard a lawnmower running somewhere down the street. It sounded so strange, which was odd because it's just a lawnmower. I know what lawnmowers sound like even if I can't use one. It wasn't until Sunday night (our designated drought-time watering period) that I realized why the sound was strange: we hadn't had enough rain in weeks for our grass to even be green, let alone for the grass to grow long enough to necessitate mowing. #droughtproblems
This was one of my Evangelio del dia Gospel reflections this week:
Be watchful so that the word you have received may resonate in the depth of your heart and dwell there. Take care that the seed not fall upon the path for fear that the evil spirit might come and take the word away from your memory. Take care that the rocky soil does not receive the seed and produce good actions that are lacking the roots of perseverance. For many rejoice when they hear the word and they prepare to undertake good works. But when trials have hardly begun to assail them, they give up what they had undertaken. Thus, the rocky soil lacked water, so much so that the wheat germ could not bear the fruit of perseverance. —St. Gregory the Great
I used to all-but-direct RCIA. One of the young men I helped through that process turned up in the Bible study I'm doing this fall. I was delighted to see him there because that means he's still Catholic and still involved in the Faith. And it made me wonder what happened to all the other people I saw enter the Church through the RCIA. The rate of recidivism, so to speak, is embarrassingly high. I don't have any solutions to that problem other than prayer. It was between them and God to enter the Church, they can come back at any time if they've left, and whatever they do for the rest of their lives is still between them and God. I'm not the boss of them.
I miss having dinner with friends. I invited an old friend and his new wife over for dinner on Saturday, and it was delightful. It was so good to be able to cook for someone else for a change, and to enjoy each other's company, and to just be. Grad school was good to me. I miss having that kind of community.
---
For more Quick Takes, visit This Ain't the Lyceum.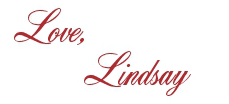 I bet you'll love these posts, too!