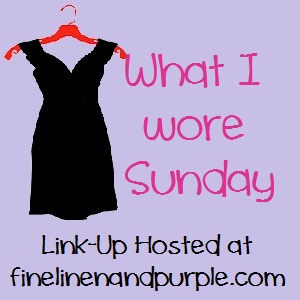 No headshot today. I wasn't in the mood for smiling. I did like my outfit, though.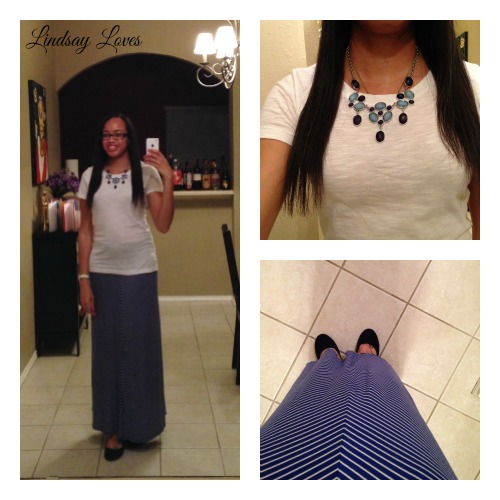 Top and skirt: Target
Necklace: Charming Charlie
Earrings: super old, and not the ones that match the necklace
Shoes: Old Navy
I realized today that I went on a run of not wearing any of my maxi skirts on Sundays. At a West Coast Swing dance party last night, I struck up a conversation with a fellow long-legged lady. We never have problems wearing flats with maxi skirts, so I decided to take advantage of that.
Church was tough tonight. I did my pre-reading, so I knew I would probably be hearing a homily about marriage, although that part with the children at the end of today's Gospel threw me for a loop. I found myself wondering what the significance of that ending would be, since that wasn't included accidentally. I think there's a message in there about trust and faith. When Mass started, I saw that we had Fr. Pastor for Mass, so I knew to expect a long and probably very good homily.
What I didn't expect was how sad it would make me. Fr. Pastor started by acknowledging the hurt and pain that come from divorce and how it affects us as a culture, not just the former spouses. I've unfortunately seen more than one acquaintance get married and divorced already, so I appreciated feeling included (in a weird version of appreciation). Then, he listed what he thinks are the main reasons staying married is so hard right now. I forget what the first one was, but the other two were money and cohabitation. Spot on. I also appreciated his open acknowledgment that cohabitation is not just wrong but also overwhelmingly ineffective and that, because that truth doesn't actually get preached often, people don't understand or believe it.
In the end, though, I was feeling really down. I was alone, as always, and I wasn't feeling particularly hopeful before Mass. That homily did not help, although it was really good. All I took away was that I'm doing everything right, and yet I'm still alone. The Eucharist is great—it's a miracle—but it wasn't reaching my heart today. It feels like I am stuck in Holy Saturday. Easter doesn't make sense without Good Friday, and Good Friday is only bearable because Easter is coming. So what do we do about Saturday?
Based on the past, I'll be hopeful again eventually. Today was just one of the harder days.
---
For more Mass fashion and commentary, visit Fine Linen and Purple.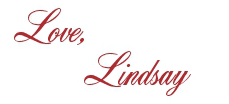 I bet you'll love these posts, too!