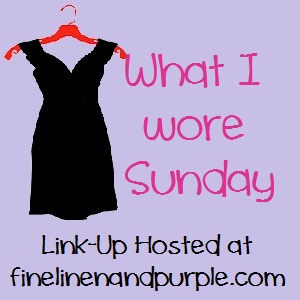 Despite my best efforts to deny it and the weird low 70s midday temps, I think we're finally headed toward winter. I've lived in the South for so long (seven years now) that I don't quite remember what fall is supposed to feel like meteorologically. Even back home, we had Indian summers. We slid into summer really slowly, so I guess it makes sense that we'd approach fall the same way: slowly, then all at once. I gave up and turned on the heat. All I could think about all the way through breakfast was how cold I was!
I warmed up before church, so this is what I wore, static and all:
Blouse: Target
Skirt: Old Navy
Shoes: Payless
Earrings: high school graduation pearls
I've been waiting impatiently for the weather to cool down enough to wear this outfit again. I've never been a big fan of dressing in all black, but I do love black and white. Those shoes are the ones I wear to work several times a week. Pardon the dust. They're wedges, so they're way more comfortable than regular heels, although they are terrible for dancing. (That was why I bought them in the first place, sadly.) They're basically the opposite of my dance shoes: they fit very loosely and I can wear them for long stretches while barely noticing it.
We had Fr. Associate Pastor for Mass tonight, sans deacon. It felt strange. He had to give a long announcement about our "annual" stewardship commitment weekend after his homily (it's the first time; that's not annual), and that plus the lack of deacon was so disconcerting that the second lector went up way too early for the Universal Prayer. Honestly, I might have made the same mistake. (I guess I almost did. Had she not volunteered first, I would have picked up that sub spot.)
Despite the lector and deacon confusion, his homily was delightful. He took a spin on Christ the King that I've never thought about before. The Israelites were expecting a regular king when they got a shepherd from Nowheresville, Nazareth. We know that. But I'd never considered that, back in the day, most kings took power by killing the previous king. Maintaining their kingdoms was supposed to involve sacrifice and protecting the people, but it never did. It was about trying not to get killed by the next guy too soon. On the other hand, Jesus ushers in the kingdom in peace and gets killed bringing it to fulfillment. His kingdom begins with his death. His subjects, so to speak, have even greater power after he's gone. His soldiers and generals (that would be us Christians and our leaders) carry on the mission. Christ's kingdom covers the whole world.
Fr. Associate Pastor also chanted all the prayers, which he usually does not do. I could tell it took a concerted effort, and I thanked him for it on the way out of Mass. It was a great end to Ordinary Time. Do you have your Advent candles ready?
---
For more Mass fashion and commentary, visit Fine Linen and Purple.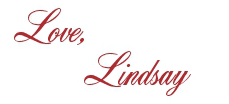 I bet you'll love these posts, too!