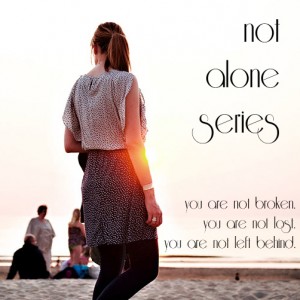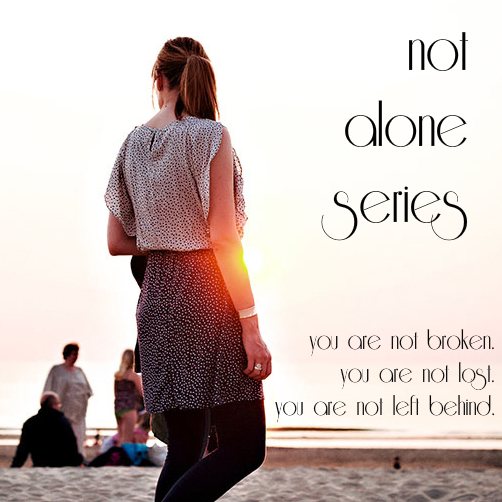 This week is Rewind Week at NAS. It's a topic I borrowed from Top Ten Tuesday, a book link-up I joined for a while (until I realized that I don't read quite broadly enough for a top ten every single week). The directions are simple: choose a prompt that you didn't post on, or pick one you did post on but would like to revisit.
For my Rewind selection, I am reaching way back to the beginnings of NAS, to a post from Jen's blog in June 2013:
What do you love about being single? There's so much to enjoy right now! Let's share our favorites!
It's no secret that I'm not quite content in my singleness. I'm not sure I ought to be content, or even happy, about being single, but either way, I am not.
The thing is, I'm not unhappy in general. My dear friend Sabrina asked me at my birthday party how I felt about the past year. I was pleasantly surprised at my answer: this has actually been a pretty good year. My life is good. I don't quite have the life that I imagined, but it could be (and has been) much worse.
That, plus this end-of-year mood, has me thinking about the parts of my life I enjoy.
Making New Friends
As more of my friends have gotten married, had babies, and moved away, I have seen less of them. It happens. So I keep making new friends. (They are usually also single.) I happen to enjoy making new friends and meeting new people, so that works out nicely. There is the side effect of meeting people who could be or introduce me to my future husband, but in the meantime (or in all the time, if I never get married), I find new people with whom I can share my heart and my life. That is a great joy.
Time
Since I live far from my family (who would probably take up time if I lived closer) and I have a job with normal hours (so it doesn't take up my whole life), I have a decent amount of time on my hands. So I use my time to do the things I enjoy: blogging, Bible study, prayer, and now dancing. I don't actually do as much personal reading as I would like, but I get that in there, too. I know some amazing women who manage to do all of that with a husband and children, but they would never dare to say they have time!
Space and Silence
Elijah did not hear the voice of the Lord in the rushing wind or the mighty earthquake. He heard God in the silence. I love silence. Since I am alone for so much of my free time, I can basically enforce silence wherever I am and whenever I desire it. I live with roommates, but we all have our own bedrooms, and we don't cross paths often. I can just be. It is beautiful when I can "just be" with a friend, but it's also a privilege to be alone basically whenever I want.
Spirituality
I have an Augustinian heart. I don't eat meat on Fridays. I pray the Liturgy of the Hours, and I pray them my way (which is kind of Dominican, actually). I have a particular way to end the rosary. I get to Mass early so I can pray before and after, and I rarely sing Communion hymns, and I don't read along with the readings. I like the RSV and Bible studies that come with a workbook. I don't like small groups that aren't also Bible studies. I don't decorate my Christmas tree before Gaudete Sunday, and I keep eating Easter candy until Pentecost. (I'm still working on non-candy-based ways of celebrating the Easter season.) Because I am single, I can live out my Catholic spirituality exactly the way I want to.
I don't follow the blogs at For Your Marriage like I used to, but the forward-thinking part of my heart fell in love with the site as soon as it was created. There's a fascinating article about how every marriage is a mixed-faith marriage because no two people experience God and live their faith in exactly the same way, even when they share a religious affiliation. The only person in my spiritual life is me, so that's one battle I do not have to fight, and I am grateful for that.
Great Freedom to Change
People change. On a molecular level, we're completely new people every decade or so. On a more macro level, when I look back at my life in just the last five or six years, I'm astounded at how much it has changed, how much I have changed. I only started flossing regularly last fall (I know; I've changed; lay off it). Who knows how much I'll change in the future?
I collect marriage advice, and one important tip is that "you're not the person I married" and "this isn't what I signed up for" are far more dangerous phrases than any involving the D-word (divorce). People don't stop growing and changing once they're married, and marriage is such an audacious commitment that it only works by the grace of God. As a single person, I can change as much as I want without considering the stress it will take on my marriage. In the last two years, I have changed my fashion sense, my budget, my approach to personal productivity, and my rosary-praying frequency. I hope that I have only changed for the good, but I'm no fool. And I am beholden to no one.
What do you like about being single? No whining! (I worked really, really hard on that here!)
---
Next week's topic: Year-End Reflection
How was your 2015? How have you grown closer to God, to your friends and family, and to your vocation? Do you have any resolutions for the new year or special plans for Advent? There are still four weeks left in the year. How will you make the most of them?
View past and upcoming topics here or like our Facebook Page for regular alerts.
Link up with Rachel at Keeping It Real.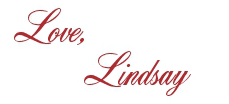 I bet you'll love these posts, too!