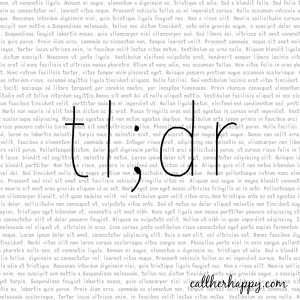 Woo-hoo! I'm a little sad that there is no Booking Through Thursday prompt today, but that gives me a gap to do this month's tl;dr in a reasonable timeframe. Last month's was so late that there hasn't been as much time to do stuff, but here's what I have to report from the last couple of weeks:
I took a hip-hop West Coast Swing workshop (my first dance workshop ever), and it was delightful. WCS dances well to hip-hop music, so we learned how to add some hip-hop moves into regular WCS patterns.
I spent Thanksgiving with an old friend and his new wife. A few international Ph.D. students rounded out the dinner guests, so, for once, I wasn't the only person who doesn't understand football but watched it anyway.
I finished my fall Bible study, on the Book of Revelation, just last night. I feel like this sunk in much better than reading The Lamb's Supper or the young adult book club I was in when I read that book a few summers ago. Maybe Scott Hahn is just not my jam.
I think that's it. Looking forward, my company's Christmas party is on a Thursday, so I'm not taking my regular dance classes this month at all, but I might check out another local dance event. My brother requested his Christmas present on Cyber Monday, but I still have to do all the rest of my shopping. I made out like a bandit with Epiphany cards last year, so that's still the plan this time around.
The great thing about December holidays is that everything is both gearing up and slowing down. I've got some solid end-of-year plans in mind. Even if 2016 is no better than 2015, this year was good enough to repeat!
---
Thanks to Jenna for the genesis of tl;dr. Visit her at Call Her Happy.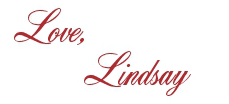 I bet you'll love these posts, too!