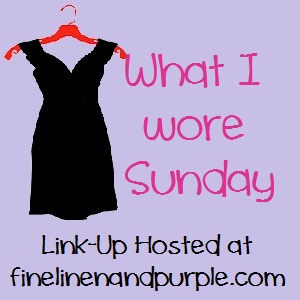 It was definitely in the low 60's today. I barely needed a coat. I have no idea what's going on with the weather, but at least it's better than the summer. In summertime, I stop checking the forecast because it's the same thing every day: oppressively hot. I suppose I should consider myself lucky that the only way I feel oppressed is by the weather.
On to brighter things! Here's what I wore:
Top: Target
Skirt: Old Navy
Shoes: Old Navy
Necklace: Charming Charlie
Earrings (tiny little things): old gift from my mom
I remembered to wear purple this week! I realized as I was picking out clothes today that I only actually have one more chance to dress liturgically in purple until Lent. Next week is the Annual Pink/Rose Fight (not to be confused with the Annual Lent Fight. I will have to stock up on purple church clothes in the interim (and some warm-weather ones, I guess).
Mass was largely unremarkable (except for the part where it's always a miracle, I mean). We managed to use different Mass parts than last week (a late music ministry decision?) and sing the same song that is "The Advent of Our God" with different lyrics. Call me crazy, but I was pretty sure that Mass ends slightly early during Advent due to the lack of Gloria. We're still coming in at about an hour. That's no big deal for me, but it makes me wonder.
Fr. Associate Pastor started his homily with the delightful note that all three readings plus the psalm reflect the themes of joy and hope in the Lord. It's so rare that I hear any homilist acknowledge that "the readings" include the psalm (because of course they do) that I get very excited when it happens. I also love hope, and also joy. If "Lindsay Joys" were not kind of a dumb-sounding brand, I would have picked that instead. I was a very happy parishioner.
He continued on to ask how we can crush the mountains, fill the valleys, and make straight the paths of our lives. Where do we have mountains of pride that need to be made low? Where have we failed to love or give to fill in valleys of selfishness? How can we straighten the paths of our immorality? I realized the other day that I have not been on a retreat in a long time, so I haven't been putting in as much time as I used to for reflection and introspection. Maybe I can work on that while I'm home for Christmas.
Aside from a couple of weird tangents into men's facial piercing and the danger of applying makeup while driving (I kid you not), it was a good night all around. Now that I finally have my Advent wreath out and have started my Nativity scene, I feel solidly in Advent. Christmas shopping is a whole different story.
---
For more Mass fashion and commentary, visit Fine Linen and Purple.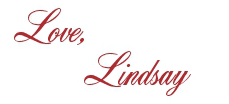 I bet you'll love these posts, too!