Do you have a relationship with Jesus? Do you believe God has a mission for your life? Do you tell other people, honestly and openly, about the ways the Holy Spirit works in your day-to-day? Or does all of that sound "too Protestant"? Are those things normal for you? Do you feel like a little bit of a freak because that's your version of normal?
There is a growing movement in Catholicism to turn "pew potatoes" into true disciples of Jesus Christ. With the new Diocese of Austin Pastoral Plan, the movement is in our midst. As I first realized when I read Rebuilt, the mission of the Church was determined by Jesus himself. It's to make disciples. We should all be running toward God and pulling as many people into our holy tailwind as possible.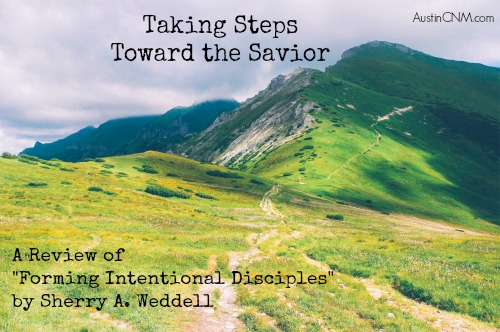 I'm on board with all of that, and I've even seen and taken practical steps toward that in my spiritual and church-social life. I can't say, though, that I ever gave much consideration to what it takes to convince people that discipleship is the way to grow and sustain the Church. I was all about the practice without digging into the theory. That seems to me to be the key value in Forming Intentional Disciples, by Sherry A. Weddell. What happened, what do we want to happen, and what principles will guide us as we make it happen?