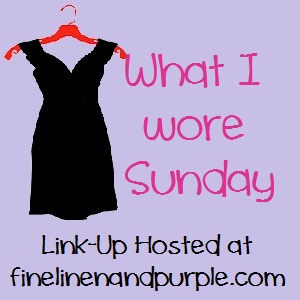 One of the major benefits to GTD is that I review my life weekly and then my weeks monthly. One of the drawbacks is that I don't actually get any more days or hours in my life than anyone else does. Sad times. Thus, I give you today, Wednesday, a second WIWS two-fer in as many weeks.
Mary, Mother of God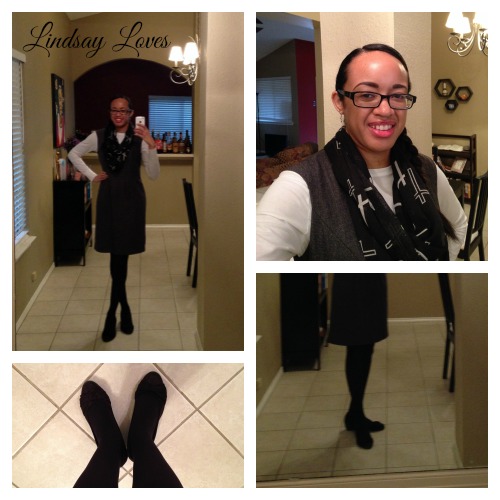 Top, dress, and tights: Target
Shoes: Payless
Scarf: gift from my brother
Earrings: gift from my mom
Hair: ordinary side braid, because my Friday hair cannot be left loose
It was not cold back home until I was ready to leave, but we had a nice chill going here in Austin to make me feel welcomed back, sort of. I took the opportunity to wear this sweet herringbone dress. It's too heavy for any season except legitimate winter. (We don't really have fall.)
I also wore my wedges, which I wear to work several times a week but almost never to church. Wedges are the great secret for fashionable work footwear. They have all the height, gait, and posture effect of heels (for good or for ill) without the pain. They're awful for dancing, but they are excellent work and walking shoes.
Fr. Associate Pastor started his homily with a joke, and I didn't completely hate it! He's on a roll now. Between his ability to tell decent homily jokes and my love for The End of the Affair, I might even grow to like bananas someday. (But probably not.) It involved Jesus walking around heaven and being surprised at some of the souls he saw there. (Homily jokes are rarely theologically accurate.) He asks St. Peter why he's not locking the gates against them as directed, and Peter says, "Every time I close the door, your mother opens the window."
After the joke, the homily centered around characteristics of Mary as the mother of God and Mary as the mother of all mankind. As mother of God, she sings a song of praise (the Magnificat) and encourages Jesus' first miracle at Cana. As mother of all mankind, she is entrusted to us all (with St. John as our proxy) at foot of the Cross and remains now standing beside Jesus as mediatrix of all graces. (So the open windows thing wrapped back around.)
Epiphany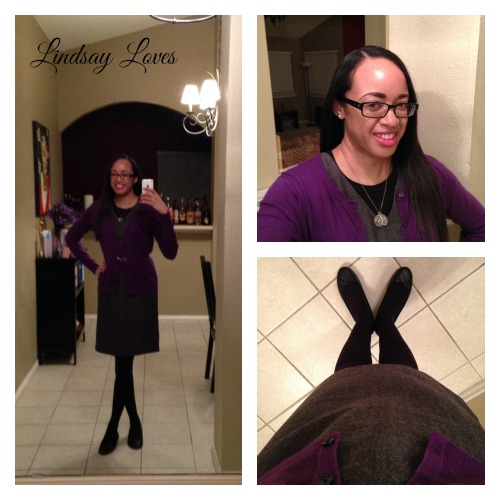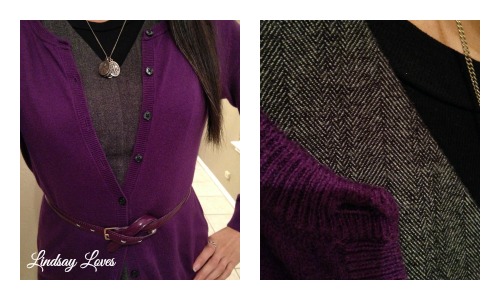 Dress, belt, and tights: Target
Shirt, sweater, and shoes: Old Navy
Necklace: holy medals
Earrings: graduation pearls
Hair: back to normal Sunday hair
Christmas felt like it came too early, so getting Epiphany so early was not a nice treat. I compensated by giving myself the challenge of wearing one dress two ways. Yep, that's the same one! It was my top layer on Friday, and I only wore it for about an hour and a half, so I decided to give it another spin. You're welcome, environment. Texas hears your unseasonably warm, tornado-laced cry of pain.
Fr. Associate Pastor kicked off Mass by incensing the whole altar, plus the crucifix, for no apparent reason. My guess is that (a) he forgot that he only has to do the whole thing during the Offertory, or (b) he really wanted us to get through all five verses of "We Three Kings." I am ambivalent about W3K being sung every single Epiphany. I prefer "As with Gladness Men of Old," so I sing that for Morning Prayer, and everybody wins. I am, however, a big fan of singing all the verses of any song. As one of my grad school friends says, "You never know when you're gonna go." So it all worked out.
In his homily, Fr. Associate Pastor focused on Epiphany as a feast of light. Herod was so entrenched in darkness that his response to failing to see the light was to order the massacre of the Holy Innocents. (Excellent shout-out to a feast that can get lost in the post-Christmas Day shuffle.) Adult Jesus said that he was the light of the world (John 8:12), but he also said that we are the light of the world and should let our light shine before men (Matthew 5:14–16).
What he didn't say was that the arrival of the Magi commemorates only one manifestation of Christ's light. The others are the Baptism of the Lord (coming up) and the miracle at Cana (which does not get a special named Sunday). They are all mentioned during the Canticle Antiphon in Morning Prayer, providing me with yet another reason to love the Liturgy of the Hours.
---
For more Mass fashion and commentary, visit Fine Linen and Purple.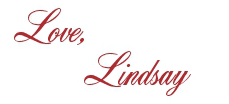 I bet you'll love these posts, too!