A little over a year ago, I reviewed a book about discernment, decision-making, and the will of God by a non-Catholic Bible scholar and teacher, Gary Friesen. I haven't run out of things to discern in the meantime, though, so this year, I decided to share some Catholic advice. In the spirit of teaching to all levels and encouraging the wise stewardship of one's time, I offer you a video by Fr. Mike Schmitz and an article by Peter Kreeft. Your first point of discernment is whether to learn from both or just one!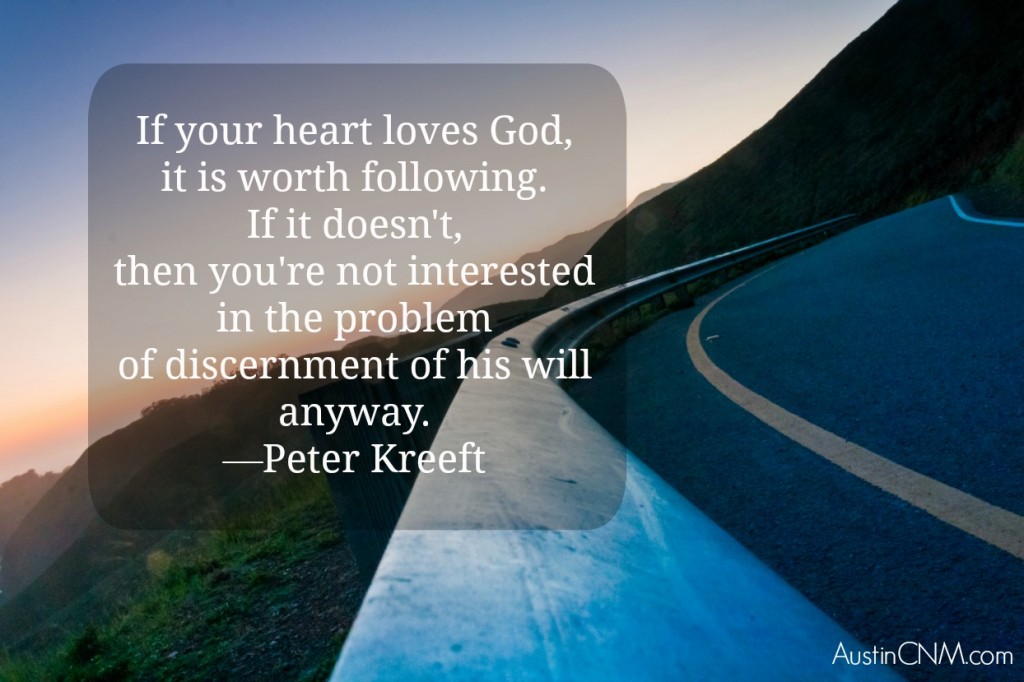 Since this is the 21st century and Internet attention spans are short, Fr. Mike Schmitz recorded a brief video to answer a question on many young minds (and some not-so-young ones). He is one of my favorite preachers, hands-down. Not all priests are good at giving homilies, and still fewer can also preach outside of Mass. He nails it. His main focus is campus ministry, but I never feel like he's talking down to me. Yes, it is a vertical video, but in under 8 minutes, Fr. Mike manages to give 3 excellent guiding questions for discernment.
Watch the video and read the rest at Austin CNM.