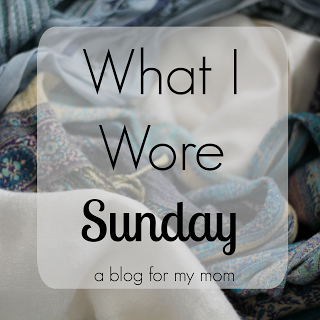 FLAP is still having technical difficulties, so we're back with Rosie at A Blog for My Mom this week. I feel for Holly. I switched domain registrars for Lindsay Loves last summer, and because I waited so long to pull the trigger, I almost lost control of the domain entirely! Until then, we are very glad to have Rosie as our gracious host.
This week, my WIWS also features a guest photographer!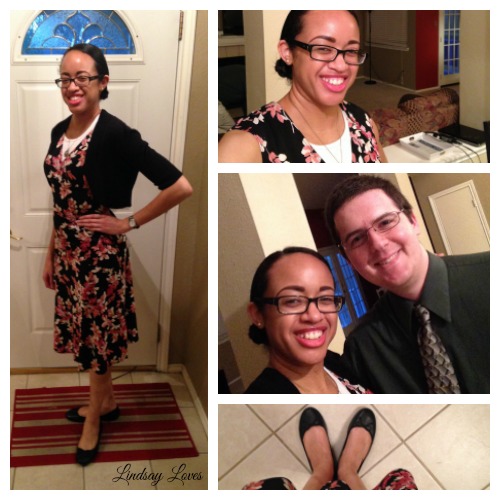 Dress: Hand-me-down from my former roommate
Undershirt: Old Navy (shh, it's actually a workout top)
Bolero jacket and shoes: Target
Earrings: graduation pearls
Necklace: holy medals
The guy: Mr. Man
Tie: "I'm pretty sure it's from Kohl's"
Shirt: "I don't know"
Rest of his outfit: "I don't know"
That is why WIWS is for the ladies. And yes, he is that much taller than I am.
That bolero jacket looked much better from the front, I promise. I couldn't figure out how to pose so it would fall nicely, and I didn't want to drive Mr. Man crazy taking photos. (I also kind of don't want him to know how many I take sometimes to get the good ones.) I would also like to note that he was very proud to report where he thinks his tie was from and was completely unconcerned about the rest of his outfit. Full disclosure: I requested the tie. I love men in ties, and I always dress up for Jesus.
We went to Mass on Saturday, which is why my hair is up in these photos. Fr. Associate Pastor preached on the parable of the prodigal son, of course. He noted that God is the father in this parable, but also asked us to consider which son's attitude we most imitate. The temptation is to see the difference between the sons as sinner versus non-sinner, but that's not the point. The older son is jealous of his brother. He doesn't want to go to the party because he doesn't want give up part of his inheritance (which is being spent on the party). Fr. AP also pointed out that he never went looking for his brother while he was away. I've actually never noticed that part. In addition to being merciful like the father, we should strive to be like the younger son. He was leading a sinful, sad life, but at least he repented and made himself open to the father's mercy.
I'm still struggling with this whole mercy thing. It's the Pharisee in me, to be perfectly honest. But maybe the Holy Spirit threw me a bone this week. Maybe he's cracking through my shell a little bit.
---
For more Mass fashion and commentary, visit Rosie this week!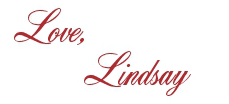 I bet you'll love these posts, too!