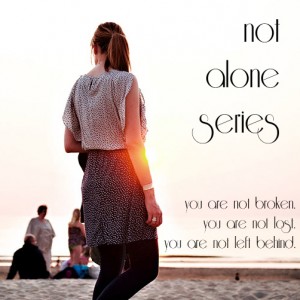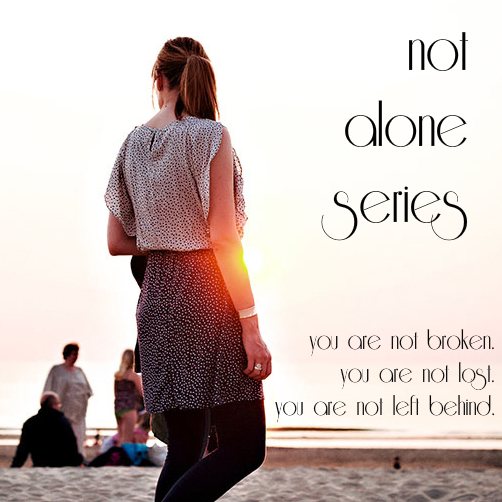 We're continuing with guest hosts for the Not Alone Series this month. This week, we have Miss Beth Anne Eretto of Beth Anne's Best. Her idea takes me way back to my days reading LiveJournal and the early days of this little blog. We're doing a survey!
Where are you from? I am from southern Maryland. We identify ourselves by county; I'm from Prince George's (a.k.a. PG County).
Where are you living? (If different from where you are from) I live in Austin, Texas. Somehow I've managed to be here for the last five and a half years. Maybe these guys are serious when they say, "I'm not a native Texan, but I got here as quick as I could!"
Are you in school or working? What kind of work do you do? I work full-time doing contracts, billing, and insurance for a general contractor. I like to tell people I'm in construction, but I work in a shiny office building, not in a pile of dirt with a bunch of sweaty dudes. Before, I was in campus ministry, and before that, I taught high school English. I don't know what I want to be when I grow up.
If you are Catholic, who is your Confirmation saint? If you aren't Catholic, who is your favorite saint or biblical figure? Can I have both? I have only been living like a Catholic for eleven years, so I think I can have both. My Confirmation saint is Cecilia. I was into music at the time. I do still sing, but only along, not in a choir. She was also pretty great at sticking to her faith to the level of converting other people to Christ. My favorite saint is Maria Goretti. She was a martyr for chastity, she converted her murderer, and she was only twelve.
What is your favorite book, movie, or television show? And. I'm going to pretend this question says "and" instead of "or." My favorite books are Harry Potter and the Goblet of Fire, Pride and Prejudice, and Alice in Wonderland. My favorite movies are Pirates of the Caribbean: The Curse of the Black Pearl (that's the first one), The Truman Show, and Finding Nemo. My favorite TV shows are Jeopardy! and probably Buffy the Vampire Slayer.
What is your favorite piece of year-round clothing? Ha! This question would be strange if I lived in a place with seasons. My year-round go-to is my boat-neck three-quarter sleeved Target top, pictured in a What I Wore Sunday from just a few weeks ago. I have the exact same shirt in six colors and a very similar shirt in a seventh. It is the best shirt I've ever owned.
What are you reading right now? Follow me on Goodreads to get the answer to this question all the time! Today, I'm reading the Gospel in Spanish via Evangelio del dia, Augustine Day by Day, and Cleansed: A Catholic Guide to Freedom from Porn. Don't panic; this didn't turn into the confessional. I know Marcel, the author of that last one, and it's for my ATX Catholic column. It is awkward to read in public, though.
What is your favorite Bible verse? Matthew 11:28. "Come to me, all you who are weary and burdened, and I will give you rest."
If you've done online dating, do you have any advice or experiences to share? This is enough for a whole post by itself! I was a paying member of one site for most of last year, and that is the extent of my online dating experience. My advice is to be serious about it. Don't join Tinder; you're not looking for a hook-up. Become a paying member of whatever site you join. You find the money and the time for things you care about, so put some money and time into finding a spouse! I literally had online dating in my budget and on my to-do list. It broke my heart to sign up in the first place, so I wasn't going to let anyone say I didn't work hard at it.
What is your favorite thing to blog about? Me. I was trying to describe what my blog is about to some friends just this week. I've been blogging since back when blogs were simple online journals: here's what I did today, here's what I think about stuff, here's some quiz results, and here's a few links. Blogging about specific niche topics still seems new to me. So this is either a personal blog or a lifestyle blog. It's about me, the things I love, my struggle to love, and my goal of living joyfully. That's why I call it Lindsay Loves.
What is your favorite or most popular blog post? Here's a secret: that sidebar widget that shows my most popular posts is not the whole truth. I have it set to hide a few that don't represent what I actually write about. My Friday Five about pets is super popular due to the fan art I used to illustrate it.
In 140 characters or less, share your best single-lady advice. (And if you want, share it on Twitter using the hashtag #adviceforsingleladies.) "You are not alone. #thestruggleisreal #notaloneseries" I usually use "the struggle is real" in an ironic way, but I'm serious this time. The mopey, jealous part of my heart just wants to be married already so I can stop being single. That part is happy that at least I'm not the only one who's suffering. But the redeemed part of my heart reminds me about Jesus. Everyone gets Jesus, even single people. Maybe especially single people. Married people suffer. My potential future married-lady self will still suffer. Everyone suffers. Jesus suffered. It's a battle in there, friends.
Now I've done Throwback Thursday on Instagram, Facebook, and my blog. I never do #tbt, but I guess this was the day to change that.
---
Next week's topic: Our Brothers and Sisters the Saints
While I am sure we all have earthly role models, who are your heavenly sources of inspiration and why? How did you hear about this/these saint(s)?
Anjie of Here I Am, the Handmaid of the Lord will be hosting this prompt! Check her space for the link-up next Tuesday.
View past and upcoming topics here or like our Facebook Page for regular alerts.
Link up this week with Beth Anne at Beth Anne's Best!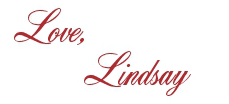 I bet you'll love these posts, too!