You can take the teacher of out of the classroom, but you can't take the teacher out of the heart. It has been many years since I taught full-time. I still have the heart of a teacher. My work with RCIA while I was in campus ministry was one of the best ways I've discovered to combine my background in education, my love for Jesus Christ, and my call to serve the Church and the world. Classroom teaching and campus ministry aren't things I'm interested in doing full-time right now. Someday, though, God willing, I hope to get married and raise up some little souls of my own. I might not be the one who teaches my children how to write a five-paragraph essay (although I absolutely still could), but I hope to be one of the ones who teaches them about Jesus.
When I was in grad school, it was impressed upon us that parents are the primary educators of their children. As Catholic school teachers, we were outsourced labor. Valuable, enthusiastic, subject-matter expert labor, but outsourced nonetheless. Ideally, parents would educate their own children in all things, and especially in the things of the Lord. It is this point that Msgr. Charles Pope of the Archdiocese of Washington stresses in his recent essays about the four big mistakes we've made with catechesis and how to fix them. Although, there is no cure-all solution to generations of catechetical weakness, his idea is a step in the right direction.
Read the rest at ATX Catholic.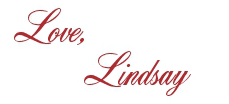 I bet you'll love these posts, too!