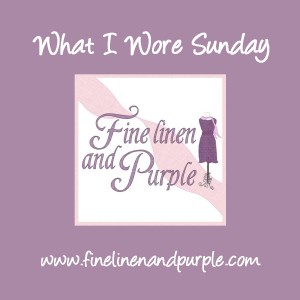 It's been a tough week. I made it to church on time (although much later than usual) and reasonably well-dressed, and I mostly paid attention, so I guess that's a win.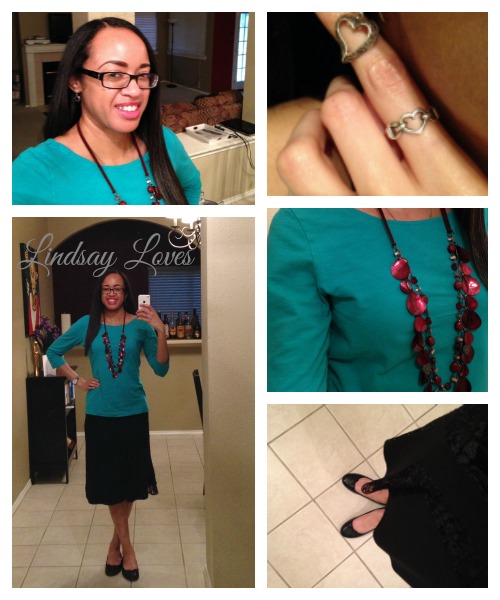 Top: Target
Skirt: Marshall's
Shoes: Old Navy
Necklace: gift
Earrings: ancient gift
Ring: craft fair
I wear this top and necklace to work all the time, but I almost never wear it to church. I think it's because I tend to not wear dresses to work and because this combo spices up my boring work pants. Putting Me Together taught me the value of the "basic top + statement necklace" pairing. I also like the color combo: "coastal green" and pink.
The skirt is the same one with the lace panels I wore on Palm Sunday. These earrings are my go-to "goes with everything" pair. I must have been in middle school when I got them, and with occasional polishing, they've lasted this long.
I was extremely distracted this weekend. Again. Knowing that I would need to write this post was the only thing that kept me paying attention at all, so thank you, dear readers, for helping me behave. Deacon G preached the homily. It was very heavily a recap of the Gospel. Combine that with 3 other songs about fishing (out of 5 songs total) and you will understand why I was sick of the whole fishing miracle/metaphor by the time I left church.
I did like two things about Deacon G's homily. First, he connected the miraculous catch of fish from this week's reading with the first time Jesus told Peter to put down his nets, when he called him to be a fisher of men. I like the "fishers of men" story. (I also like the Fishers of Men vocation film. Warning: You might want to become a priest after you watch it. I kind of did.)
Second, Deacon G suggested using the time after we receive the Eucharist to ask Jesus to help us grow in love for him, just as he asked Peter to do. That was nice to hear. I always spend that time in prayer anyway. Maybe the grace of the sacrament helps me tune out the music. I sit near the choir, so it's right in my ear, but I can pray fairly peacefully around it. When I pray after Mass, the whole congregation has inevitably burst into conversation, so I have that to contend with in addition to the choir, which either resumes its song or does a new one. I would like quiet then, too, but I will take the interior quiet when I can get it. I can love through the noise.
---
For more Mass fashion and commentary, visit Fine Linen and Purple.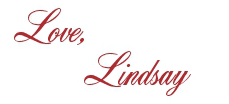 I bet you'll love these posts, too!