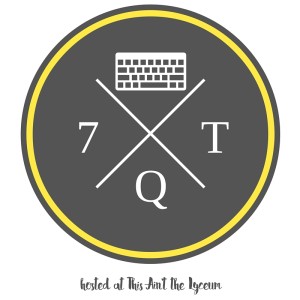 As I wrote in my Currently post last week, I think my Jeopardy! audition went really well. I will either hear from the Contestant Department sometime in the next 18 months or try for another audition after that. It's a waiting game, and I'm willing to wait to get to play the game I've loved since I was a child.
I listened to a particularly great homily from Fr. Mike Schmitz last week the first homily in his "Heroic Confidence" series. It had a Confession plug at the end! I love plugs for Confession. I'm always in favor of encouraging people to go to Confession more (at all instead of never, or once a quarter instead of twice a year, or once a month like I do, etc.). Everyone knows that Confession plugs mean more coming from the pulpit. Easter is just as good a time to talk about Confession as Lent and Advent.
Check me out in blogger land! Mr. Man is a fan of Aleteia, so he spotted that Simcha Fisher quoted me (sadly, not by name) in her review of Marcel's book on how to fight pornography. I published my review at ATX Catholic a few weeks ago, ending it with a description of the target audience, as I understood it. I guess she liked my list! Bullet points are the way to go.
Honestly, I sometimes forget that the whole world can see what I write online. I know they can, which is why I don't actually share everything, yet it surprises me when my worlds collide like that.
As soon as I realized Simcha read my review, I thought, "I should review her book!" But then I remembered what it's about. Maybe someday.
In other Internet news, I took the online survey of Verily readers this week. It was a Typeform, which is a super elegant way to conduct a survey (just like Verily is a super classy magazine). Typeform is giving SurveyMonkey a run for its money.
After I completed it, I was redirected to Verily's home page… and I spotted a little Easter egg. (Click for full size.)

This is why I love being just enough of a techie to look at the URLs of pages I visit. You're seriously lovely, too, Verily!
I say I love grammar, but what I really love is language. "Grammar" makes a better sound bite. Nevertheless, I loved Verily's article about replacing "I can't" with other phrases: I don't, I choose not to, and how can I?
I've seen similar language about "I'm busy." Everyone is busy. Lavishly wealthy people have so many charitable causes to support and such big homes to remodel. Celebrities have to eat so carefully and exercise all the time to maintain bodies that only get Photoshopped anyway. You are busy with what you choose to spend your time on. What you need is to choose carefully. (I'm still learning to take my own advice there; it is hard.)
As far as replacing "I can't afford that," what I learned to say as I got on a budget was "I have other priorities (for my money)." When my priorities change (such as paying for a stellar dance workshop this past weekend), I spend or save less elsewhere so that I can fund my new priorities without new debt. It's a tough system of reprogramming, and it's worth it.
Speaking of dance workshops, they were totally worth it. My legs are killing me, and I was exhausted, and it was totally worth it. I've seen Jordan & Tatiana in YouTube videos and been awed at their artistry. It's more like flying than dancing. So, when I heard that they were coming to Austin, I knew I had to go.
I took two workshops on Saturday afternoon. The first was about embellishing basic patterns, and the second was about how small changes can make a big difference. It was interesting that I don't struggle a ton to learn new patterns, but learning new techniques for existing patterns was so tricky. I zipped back across town for dinner and a tiny part of my house-cleaning, and then I went back for the social dance party. Jordan & Tatiana performed, and I danced with an Aggie whose left arm was in a sling. The basic WCS handhold requires the leader's left hand, so I was impressed that he even showed up! He asked me to dance, and he managed a hip catch and a dip with just one arm, both of which were very impressive. I had a great time.
Here's a sweet reflection on the word I read in Evangelio del dia this week:
"We have, therefore, the word in the Father, the word in the mouth, and the word in the heart. The word in the mouth is the expression of the word that is in the Father, and also the expression of the word that is in the heart of man. The word in the heart of man is either the understanding of the word, or faith in the word, or the love of the word when the word is either understood or believed or loved. When these three are united in one heart, so that the word of God is at one and the same time understood, believed, and loved, then Christ, who is the word of the Father… dwells in the heart by faith. And with wonderful condescension, he who is God in the heart of the Father descends even to the heart of men."

Baldwin of Ford, Cistercian abbot, then bishop, on Hebrews 4:12
---
For more Quick Takes, visit This Ain't the Lyceum.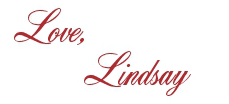 I bet you'll love these posts, too!