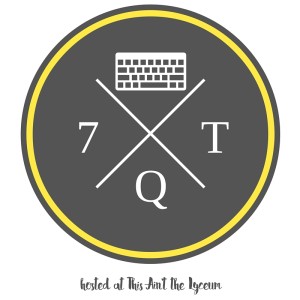 I am about halfway through another big swing of events. I had a couple of Skype and phone dates filling up my weeknights. I was up early and out until mid-afternoon yesterday, then I did chores until I went back out again. An old friend came into town this weekend, so a group met up for dinner after church. This coming week, I will have another friend date, stop by the summer church history study at my parish, go to a work social event, and make a day-long retreat. All of this activity is crazy, but it is a blessing to have so many friends and to not be bored!
I was up early on Saturday for the saddest reason. Some dear friends of mine lost their son to stillbirth last week. They buried him this weekend. It was the most beautiful and terrible experience. It was beautiful because the Mass is always beautiful (heaven touches Earth!) and because it was at the same church where they were married about a year and a half ago. The church was about as full both times, which is a testament to the community they have built. It was terrible because the death of a child is always terrible. I could only express my sorrow and assure them of my prayers.
I'm still working through my Life Plan. It's supposed to be a living document, so I'm doing my best to keep it fresh without giving in to my tendency to revise endlessly. I came across a quotation that I hope will help me focus my efforts:
"There is nothing so useless as doing efficiently that which should not be done at all." —Peter Drucker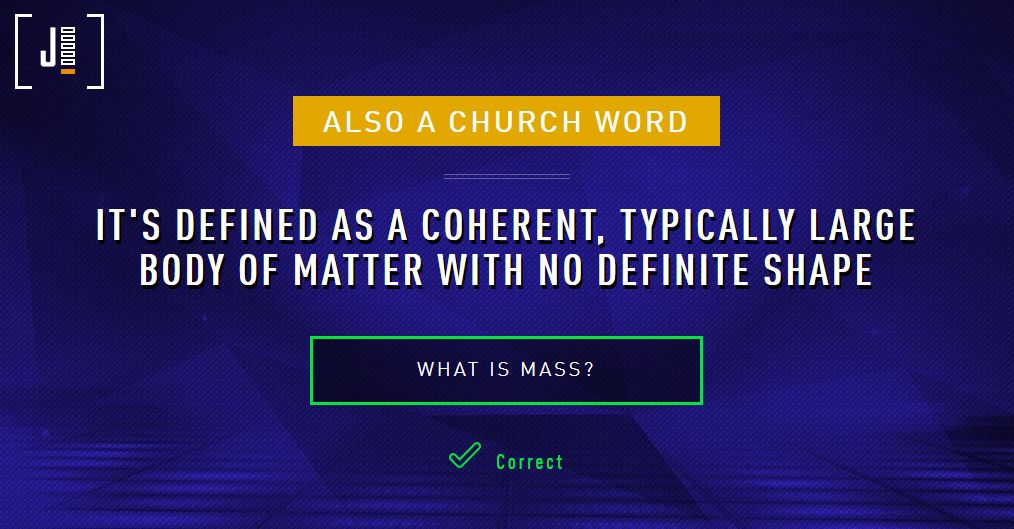 J!6 has so many Lindsay-friendly clues! As I said before, I am hoping that some of these kinds of clues actually make it to the show if I, too, make it to the show.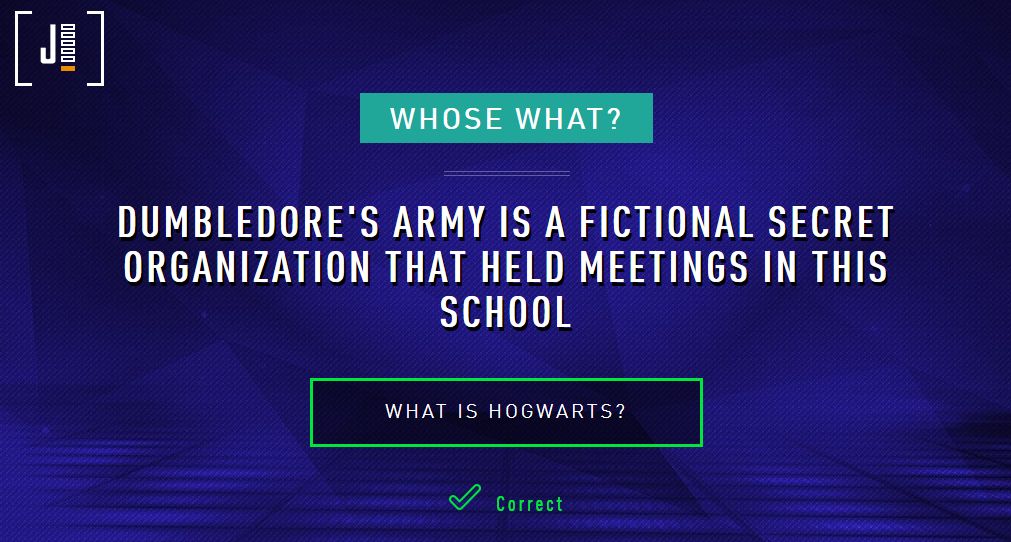 Seriously.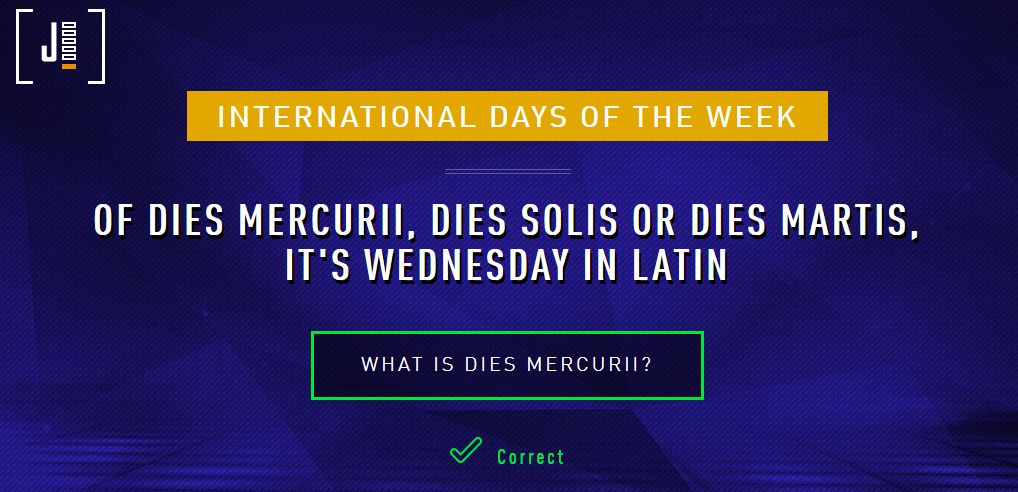 Mr. Man works with Latin, so I was especially proud to share that one with him. I only know church Latin and what I can make out from my knowledge of Spanish. For this clue, I used the latter.
Mr. Man himself sent me this one, perhaps suggesting that this would be a worthy pastime if I become independently wealthy: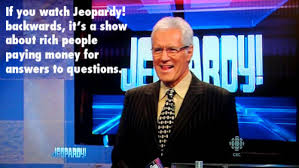 ---
For more Quick Takes, visit This Ain't the Lyceum.