I have had an especially challenging weekend, but I have enough perspective to know that I, specifically, have experienced and survived worse. I made it to church okay, so that was a win. Here's what I wore: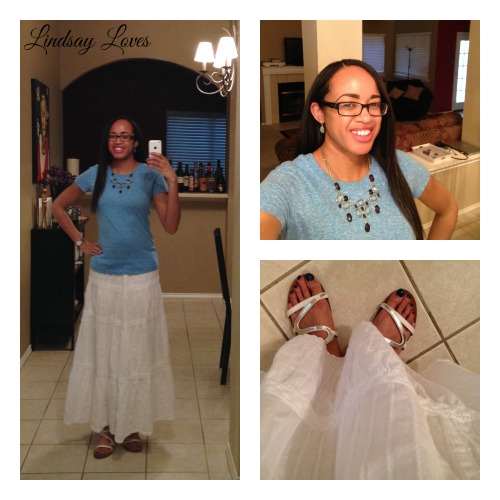 Shirt: Target
Skirt: Old Navy
Sandals: Target
Necklace and earrings: Charming Charlie
This was another outfit that I threw on a single-digit number of minutes before rushing out the door. I rearranged my weekend so that I could go on a day-long retreat on Saturday, but the rearrangement got more complicated that I anticipated, which left me without much time to get dressed. I'm grateful for go-to items like this skirt. It's the kind of piece that seems like it takes a lot of planning to wear but is actually almost effortless. It's one of my best impulse buys ever.
Fr. Associate Pastor is away, so we had Fr. Pastor this week. He had even fewer servers than [last week] and no acolyte, and they were all still on top of things. He tends to give long homilies and use extremely short Eucharistic Prayers to compensate. The one he used this weekend definitely had the word "blessedness" in it, so I have no idea which one that was.
I was mildly offended with Fr. Pastor started his homily. His first question was, "Does anyone understand these weird readings?" Does he think so little of us parishioners? Why bother trying to understand when everyone will just assume that you don't? I happened to be very familiar with them because we did small group Bible study at S&T this week, so I had already been through the readings. Also, I have learned enough about how to read the lectionary that I know any "weirdness" is usually balanced out between the first reading and Gospel.
After that insult, Fr. Pastor explained what I caught right away since I'm familiar with discipleship and discernment themes in the Bible (because I go to church every week, like I'm required to, and I try to grow in my understanding of Scripture, like I'm supposed to). Elisha burns everything that is important to him, signifying that he is giving up everything to follow Elijah. The one who volunteers to follow Jesus gets not a thank you but a questioning of his commitment. We're inclined to keep our options open due to our general fear of commitment, but following Jesus can't be a half-hearted decision. When we make the choice to follow Jesus, we have to be willing to leave everything behind and make a commitment. It won't be easy, but very little that matters is ever easy.
---
For more Mass fashion and commentary, visit Rosie at A Blog for My Mom for My Sunday Best.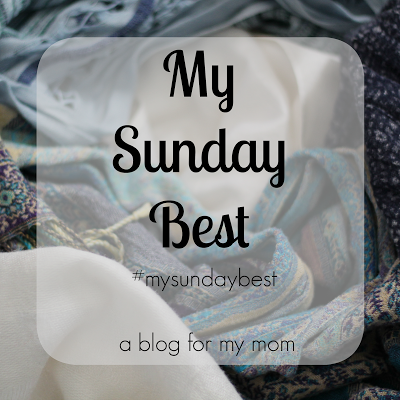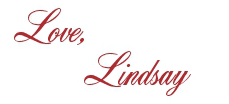 I bet you'll love these posts, too!