I was feeling a lot of feelings at Mass yesterday. None of them were "I don't like this outfit."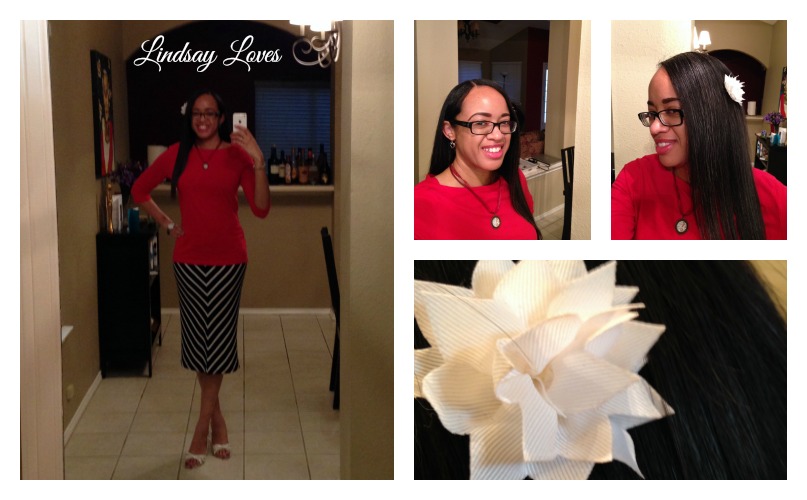 Top and skirt: Target
Shoes: Payless
Necklace: My Daily Grace at Etsy
Hair clip: tiny accessories store at the Round Rock Outlets
Bracelet: gift from my trivia team founder
The Sunday after laundry day is always a nice day to pick out an outfit. Everything's clean! These are the same shoes I wore last week. They require that I do my toenails, which is generally a low priority, so I have to take advantage of the opportunity to wear these when I can. I have also been forgetting to wear my hair clips. It's not actually a flower, but it's abstract enough to look like a flower when I want it to. Feels summery.
The bracelet is a new everyday accessory, like my watch. My friend went to Europe on vacation. She is a Buddhist, but she knows I actually enjoy this whole "being a Catholic" thing, so Catholic stuff reminds her of me. She picked this out for me at the Abbey of Montserrat in Spain. It has a tiny medal with an image of Our Lady of Montserrat (one of the black Madonnas, which is a completely non-offensive association with me, seriously) on one side and the Sacred Heart on the other. I have never been a charm bracelet kind of girl, so it's taking some getting used to. I've missed having a religious bracelet on my right arm, though, so it feels very good to have that spot filled again.
Yesterday's homily theme was definitely compassion. Fr. Associate Pastor made an explicit connection of the story of the Good Samaritan to unfortunate current events, which was absolutely the right thing to do. But there's only so much we can say
We're in a sad state when people are dying and laws are not enough. There's an endless debate over whether changing laws will change hearts or changing hearts leads to changed laws. Maybe it's time to focus on hearts. That's harder, and it takes longer, but it has to happen. As we're seeing, laws are not good enough. That is what I have to say about that.
When I read the Gospel before Mass, I struggled with the summary description of the Samaritan's actions as "merciful." Maybe it's a translation problem? As I've mentioned, I'm working on understanding the difference between mercy, justice, and forgiveness. Now I have to toss "compassion" into the mix. Fr. AP definitely called the Samaritan "compassionate." That sounds like just the right word—"suffering with" the man attacked by robbers—but it doesn't sound merciful. He deserved aid. The simplest definition of mercy I can uncover is getting what you don't deserve (or not getting the negative consequence you deserve). Is compassion part of mercy, or is it something different?
I was also left wondering by the odd selection of songs. We had a weird opening song about how "we struggle to be human." I did not sing that part (and a couple of other weird lines) because singing asinine words is like praying asinine words twice (thanks, St. Augustine). And it was set to tune of "The Church's One Foundation," so I felt like I was in Bizarro Land until the procession ended. We ended with "In Christ There Is No East or West," which I actually kind of like. After Communion, the choir sang "Ave Verum Corpus" so beautifully that I felt like I was melting into it.
So, like I said, I had a lot going on in my mind and heart yesterday. It was difficult, but it was so much better than those days when I'm just not feelin' it.
---
For more Mass fashion and commentary, visit Rosie at A Blog for My Mom for My Sunday Best.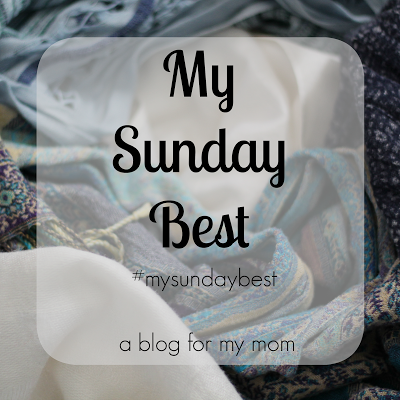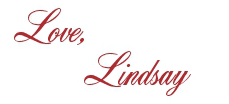 I bet you'll love these posts, too!